Tiles Design Ideas
We Give You 5 Reasons To Say Yes To Mosaic Tiles
Mosaic tiles are small pieces of tiles that are mounted onto a mesh backing to make a larger tile. They create a stunning effect when installed on different surfaces and are a superb way of upgrading the look of any space. From mosaic floor tiles to mosaic wall tiles there are umpteen number of options available that are enough to make you fall in love with this concept. If you are looking at revamping your room then stray away from regular tiles and go for NITCO Mosaic tiles. Here's why you should consider getting them.
1. Durable
Glass Mosaic Tiles and porcelain Mosaic Tiles are highly durable and resistant to chemicals. They are the best when it comes to adding just the right glam to uplift any space from drab to fab.
2. Resistant to mould
Mosaic tiles (except natural stone) are non-porous, which makes them highly resistant to mould. More often than normal, we face issues of mould getting stuck in the grout of tiles but with mosaic tiles, it is easy to get rid of it.
Tip: It is important to get mosaic tiles installed by professionals as the grouting between each piece of the tile has to be perfect, with a good finish.
3. Easy to maintain
Who wouldn't love tiles that are low-maintenance? Mosaic tiles are easy to clean. If dirt or grease accumulates, then wipe it clean with a damp cloth and you are good to go.
Tip: These tiles are fragile and shouldn't be used as flooring in spaces that face heavy footfall.
4. Elegant patterns
Mosaic tiles help create patterns that are unimaginable. With a plethora of designer mosaic tiles with different textures – from glossy mosaic tiles to marble mosaic tiles, the options are unlimited. Each of these can make your dream flooring come to life.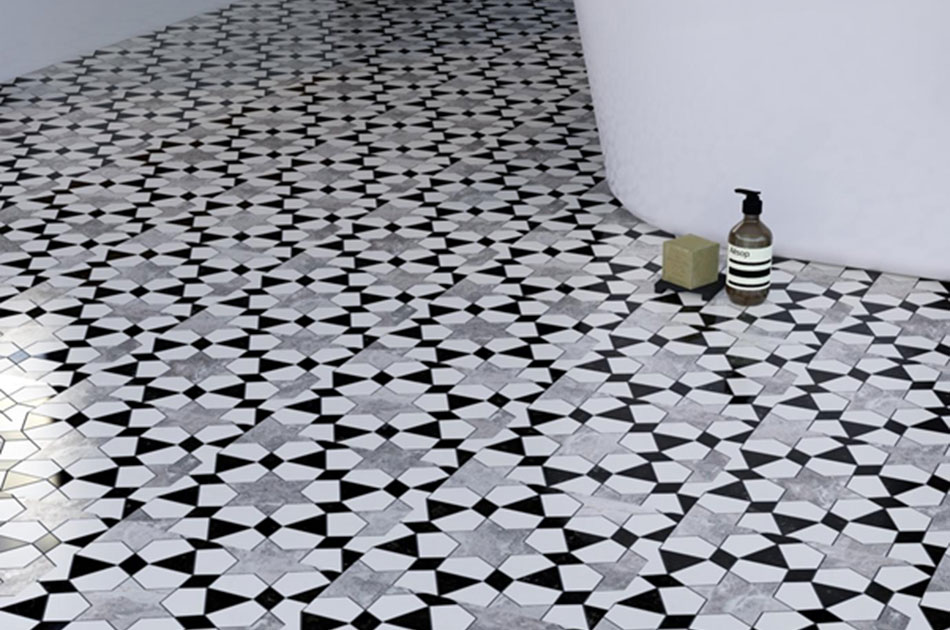 5. Available in different materials
Mosaic tiles are available in different materials and there's something for everyone.
Glass mosaic tiles are the most popular and are often used to revamp a wall. Avoid using them for bathroom flooring as the surface tends to become slippery.
Natural stone mosaic tiles include materials such as marble, quartz and more. It's important to seal these tiles properly to avoid wear and tear.
Porcelain mosaic tiles can be used for both dry and wet areas of the home.
Mosaic tiles are quite the rage now and now you know why. Check out NITCO's Mosaico Collection that provides you with a range of mosaic tiles in different finishes and materials.