Tile TIps
4 Enduring Tile Ideas For The Living Room
The living room of your home is the space that will create the first impression on anyone entering your house. It is the most used and well-frequented zone, often used as the common room, family room and TV room. This is one of the prime reasons why this space should be aesthetically pleasing and functional in as many ways as possible. Considering factors like ease of installation, spillage, wear & tear, durability and appeal, you should zero in on your living room floor ideas. We have rounded up a list of inspiring living room floor tiles' ideas that will make you want to re-tile your floors pronto.
1 Beige & Beautiful
The Aeon Marfil Italian tiles are glazed vitrified tiles that have a stone finish. This super-premium collection of tiles can go well with all your furniture, no matter what material you use. Install these tiles if you are on the lookout for a simple yet elegant flooring option for your living space.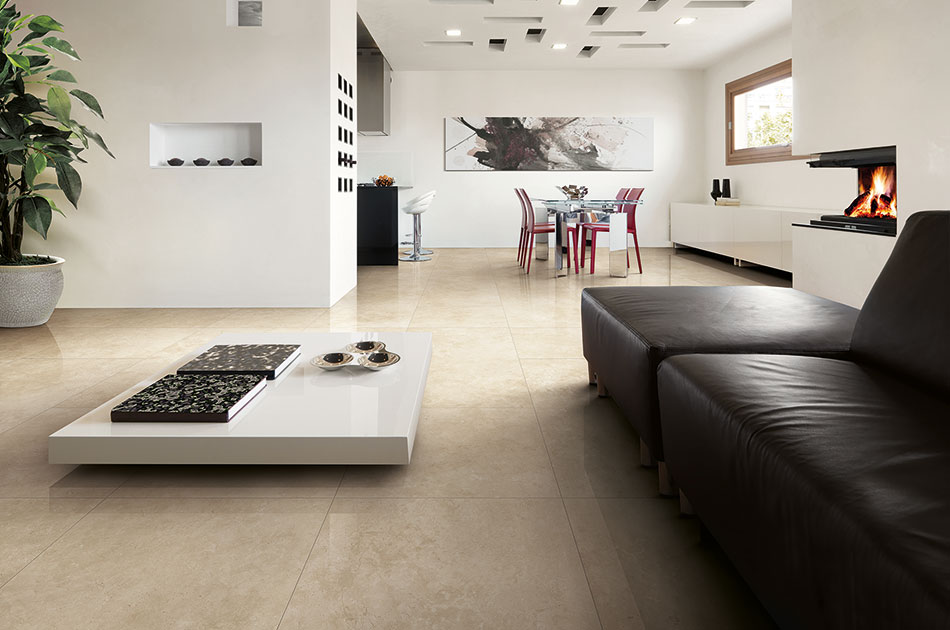 2 Grey & Gorgeous
Perfect for a room with heavier footfall, the Krea Silver are the ideal ceramic tiles for the living room. With their muted and subtle hue, these tiles will add a simple yet classy touch to your space. Moreover, these tiles are stain-proof and scratch-proof, which makes them easy to maintain.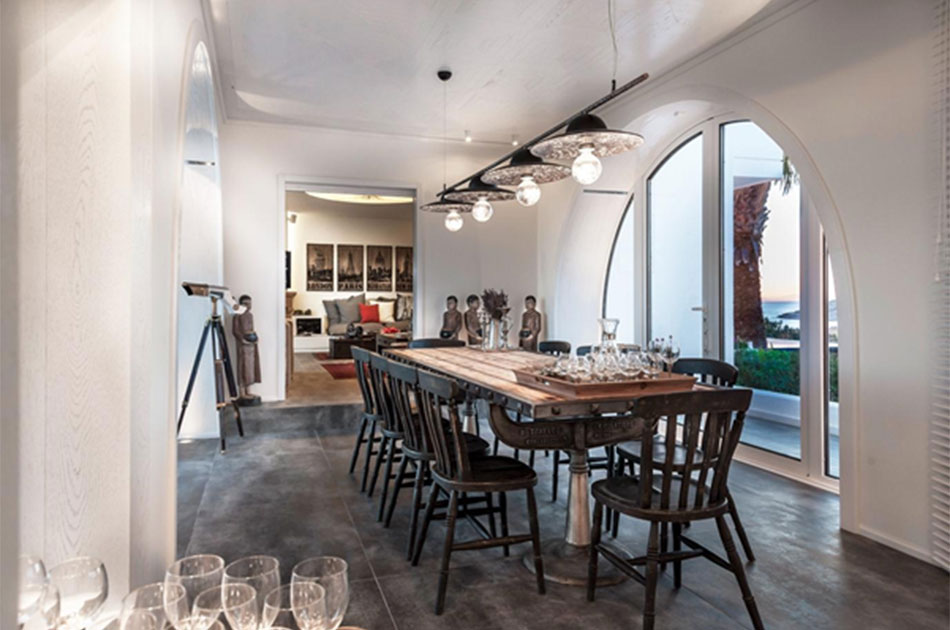 3 Bring in the sophistication
The Made Ice tiles are a part of the Made in Italy collection. These ceramic tiles are resistant to water and stains, making it perfect for the living room. These Italian floor tiles are architectural gems that can be used across a spectrum of environments.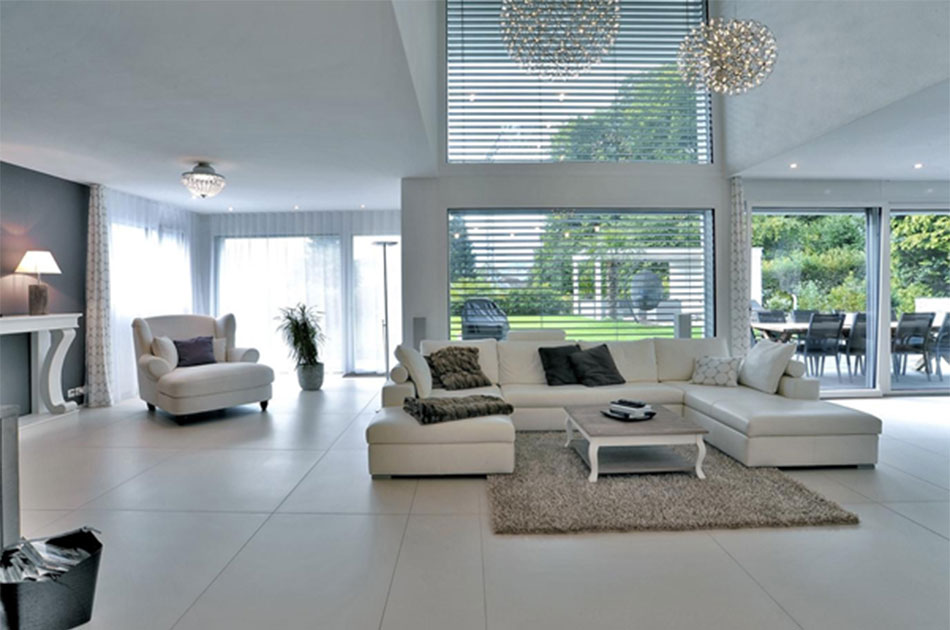 4 Add some earthiness
A lover of all things earthy and rustic? The Earth Clay glazed vitrified tiles will add the perfect vibe to your living room. Inspired by natural stone, these tiles bring in the rugged charm without the brittleness of real stone. Natural stone is prone to staining, but these tiles are stain-proof, saving you a lot of drama.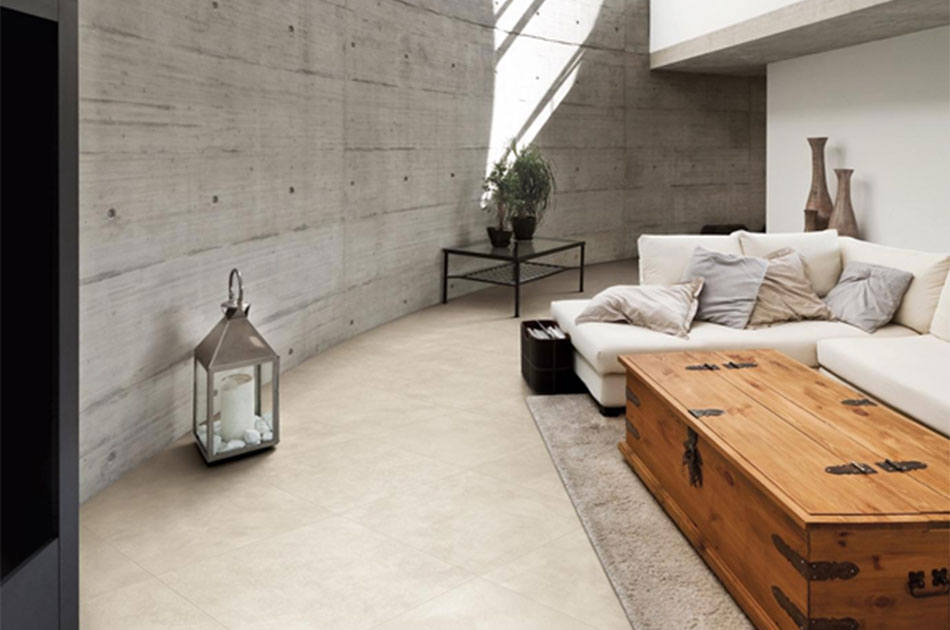 5 A Woody Affair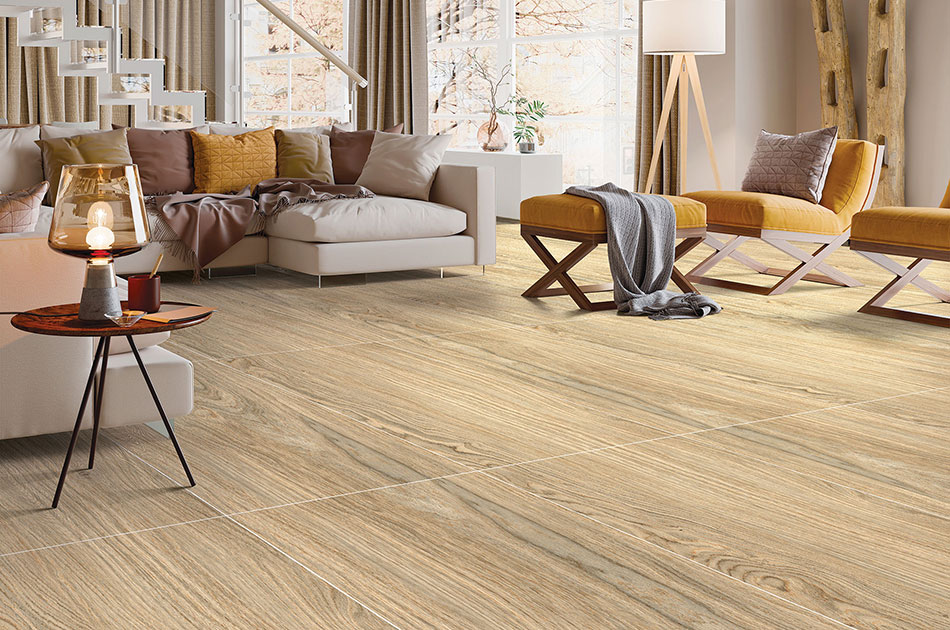 A living room with wooden floor tiles is never going out-of-style. This ceramic wood tiles flooring ensures you get the look of natural wood without having the stress of maintenance. Easy to install, the Douglas Fir Natural are a great choice for those who want to bring in nature's touch to their homes.
Apart from these five tiles, NITCO has a range of mosaic floor tiles that will add vibrancy and colour to your living room. Mosaic tiles are in demand owing to the wide options in shades and the ease of maintenance.
Enjoy your living space more than ever with these beautiful and enduring living room floor tiles by NITCO.