Tiles Design Ideas
4 Ways To Bring Nature Into Your Home
If you are someone who loves reading up about architectural trends and design ideas, you would know that biophilic design – wellness enhancing architecture is gaining popularity and all for the right reasons. While humans have evolved and we have progressed, we are definitely losing touch with our innate need to be one with nature. It calms our mind and brings a sort of balance that we all need in our current life. It's a proven fact that the pandemic has led to many of us becoming proud plant parents and the pure joy that plants add to our lives, is incomparable. We give you different ways in which you can bring home a dose of nature that will enhance your lifestyle.
1. Maximize Ventilation
We believe that a well-ventilated room is highly underrated and is at the core of getting the outdoors to the indoors. Good ventilation helps maintain the indoor air quality, eliminates contaminants in the air, moisture buildups and any odours. So, open up those sealed windows and let the light in.
2. Provide a view
While designing a room consider ways to incorporate the natural sunlight and a view of the outdoors. A living room with French windows such as the one shown here, perfectly fits the box of this concept. This helps create a seamless connection with the outdoors and keeps your mind calm and relaxed.
3. Weave in greenery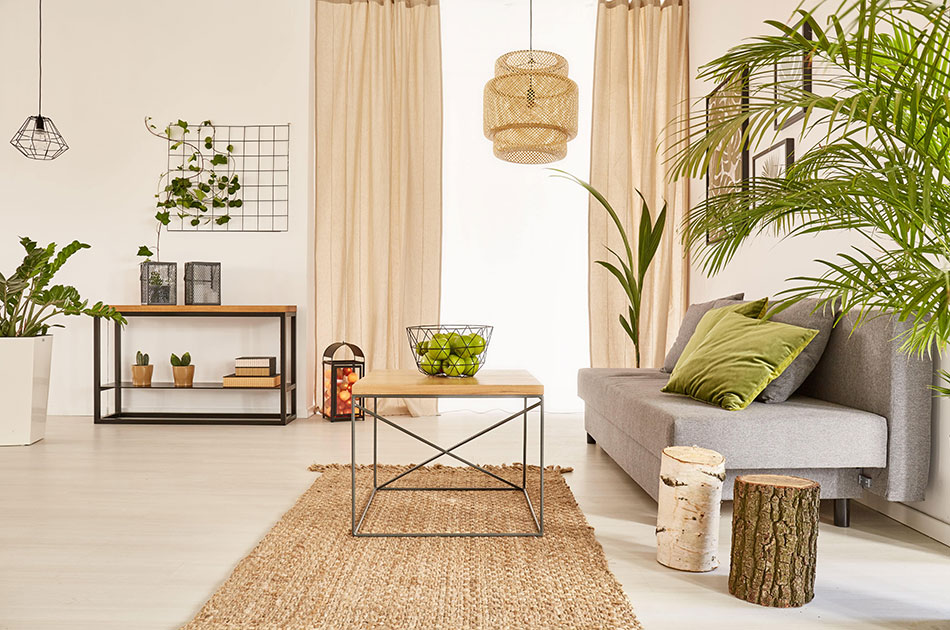 Not only does indoor foliage look pretty, but they also help purify the air. You could simply put a few potted plants in the empty corners of your living room or add them to your balcony space. If you are new at home-planting, then try and include indoor plants that require minimum maintenance.
4. Earthy Tiles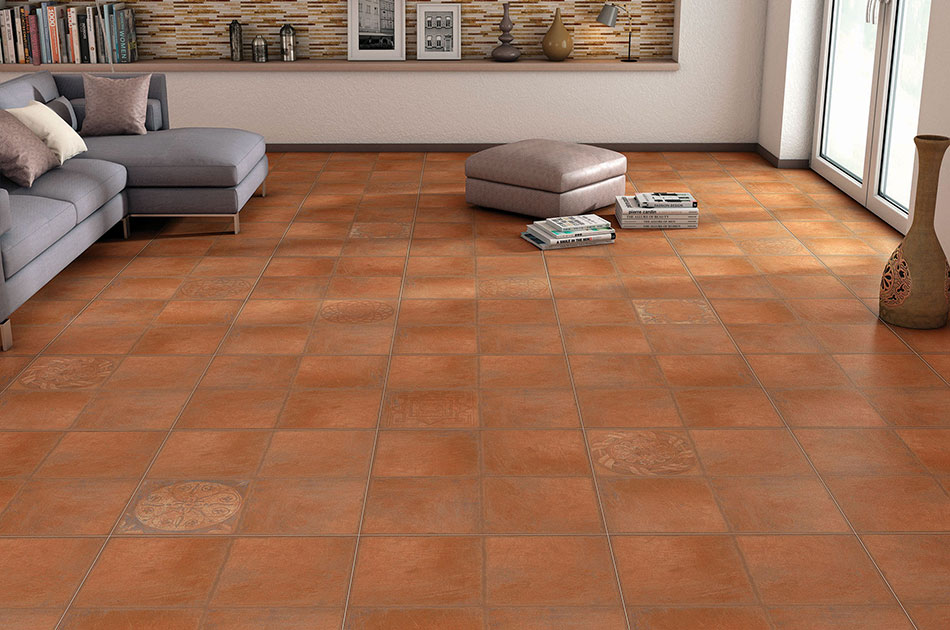 If you are keen to use surfaces and tiles that help maintain the nature-induced design of your house, pick tiles that bring in earthiness. You could either opt for ceramic wood tile flooring, wall tiles that feature a nature-inspired design or ceramic flooring that brings in the perfect texture and feel of Mother Nature. The Cotto Rouge floor tiles from NITCO's Super Rustics collection are a perfect example of earthy and nature-inspired tiles.
If you are someone who has introduced nature into your homes and has made this a focal point of your design, share your comments on how you have achieved this.