Tiles Design Ideas
Use Headboards To Completely Transform Your Room
A bedroom is what truly defines you, whether you live in a cozy apartment or a luxurious house. You want this space to look inviting, calming, and somewhere you can relax. While the bed is the most critical element in this room, we thought of letting you in on a little secret on how to revive your bedroom without having to do much: headboards.
Head-turning bedroom headboards have the power to become an integral part of your bedroom décor!
Scenic Wall-to-Wall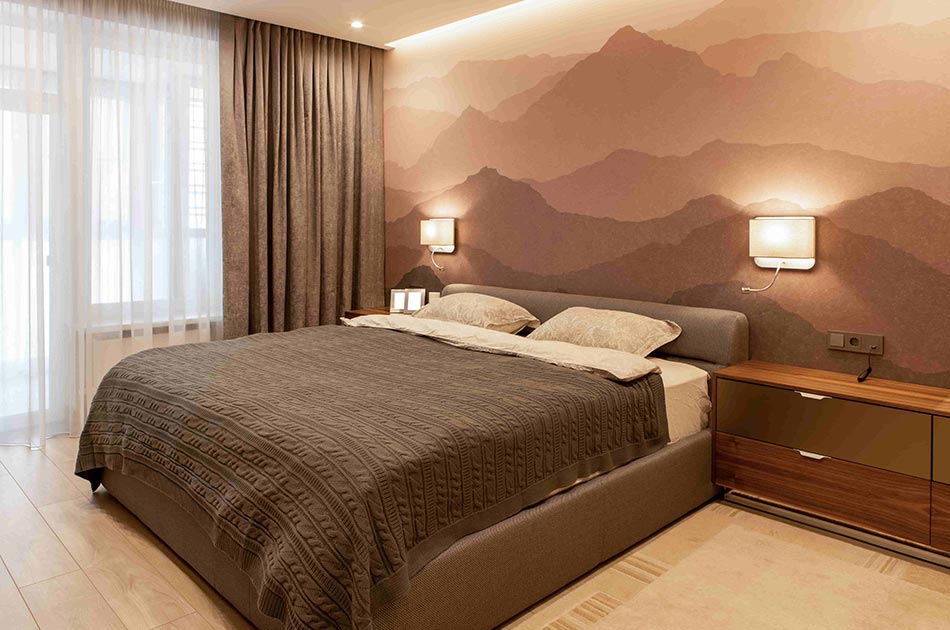 A wall-to-wall headboard can uplift the entire look of your bedroom instantly. Keep the rest of the room's wall tiles design simple to focus on this beautiful headboard. The colours should be warm tones that are inviting and calming, and the headboard can feature hand-painted scenic designs like the mountains or the sea.
Tufted Elegance
A tufted headboard is one of the classics that effortlessly adds a touch of glam to the entire space. The best part about using a tufted headboard is that you can pick a shade that stands out or go the opposite way and choose a shade that converges with the rest of the room. There's no wrong method with this one!
A Touch of Traditional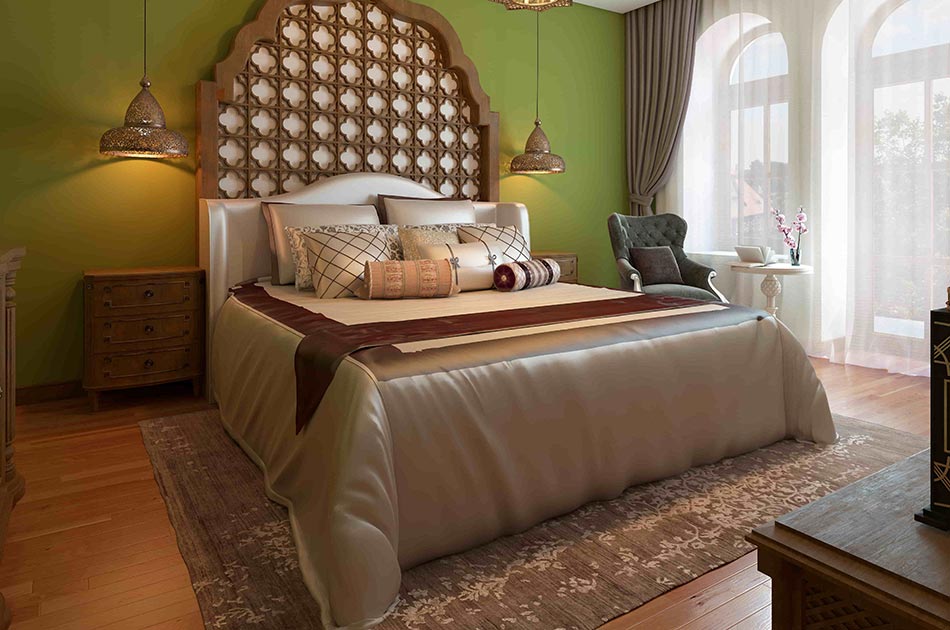 Live your vision of royalty with traditional headboards that can add panache to your bedroom. This wooden headboard, along with the sidelights, makes for inviting bedroom décor. Ensure that the rest of the bedroom exudes the same vibe and pick bed sheets that go well with this theme.
Wooden Opulence
If you don't like over-the-top décor, keep it simple with a wooden headboard. Dark wood can complement your bedroom décor if it has more neutrals and white tones. Wood is an evergreen styling material that lends your space an opulent and classy look.
So, while we get busy researching other ideas to amp up your space, do share with us some of your unique ideas in the comments below!.