Tile TIps
How To Make Best Use of Your Compact Living Room
Living in a metro is a boon, but city life also has its disadvantages. One of the most significant drawbacks has to be the space crunch. Optimum utilization of every nook and corner is one of the biggest life-skills city dwellers hone. However, homes can sometimes get cluttered or overcrowded with unnecessary items.
We give you four ways in which you can make your compact living room more practical and functional.
1 Fill The Space, The Right Way
Using an L-shaped sofa in your living room neatly fills in the right angle of a room and makes the room fuller but in a good way. Moreover, that's just added space for seating so you can host a lot more house parties. Pick a sofa that fits well in your room and does not look oversized. Make one wall, your hero wall that features designer wall tiles for the living room and gives the whole space an impressive makeover.
2 Mix n Match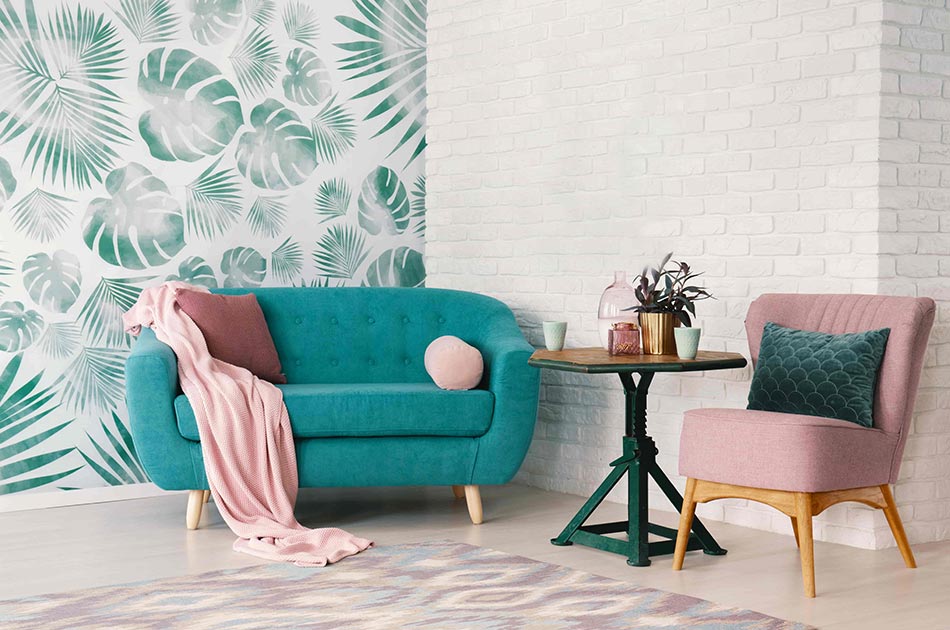 If you can't fit large furniture in your living room, then bring in some vibrancy by blending in colours. Mismatched furniture is a big trend and is one of the most popular compact living room ideas. Moreover, decorative wall tiles for the living room, such as in the image, can lend a whole new vibe to your space.
3 Make use of dead spaces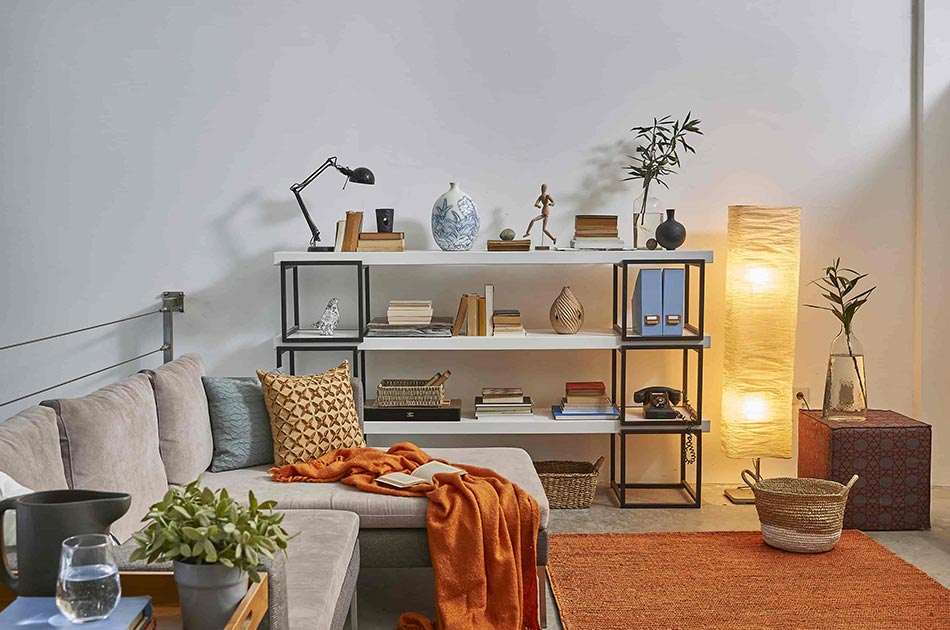 You need not fill your living room with sofas and armchairs. Instead, look for innovative ideas through which you can make use of dead areas. Add a beautiful plant or a petite storage cum showcase. Take a look around for unused corners where you can perhaps create a small space of your own with a comfy seat.
4. Scale Down
If you are a fan of sofa cum beds, then there are no two ways about it. A compact living room that can also turn into a guest bedroom at night is a definite win. You can also make your TV unit more functional by adding enough storage to keep the room organized and clutter-free.
Compact spaces can be challenging to work around. Yet once you get the hang of how to ace compact living room designs, there's no looking back. We bet you will fall in love with your cosy and practical space!