Tile TIps
How To Get Your Home Ready For 2022?
As we bid goodbye to 2021, we are filled with optimism and the promise of fresh starts in 2022.
After all that we have endured these past two years, we want our home interiors to resonate with our unique personalities, look aesthetically pleasing and simultaneously, satisfy our hybrid workspace needs.
Gearing up for home interior trends that will make headlines in 2022, let's understand one central theme that will play a crucial role in all our homes – sustainability.
1 Sustainable, everything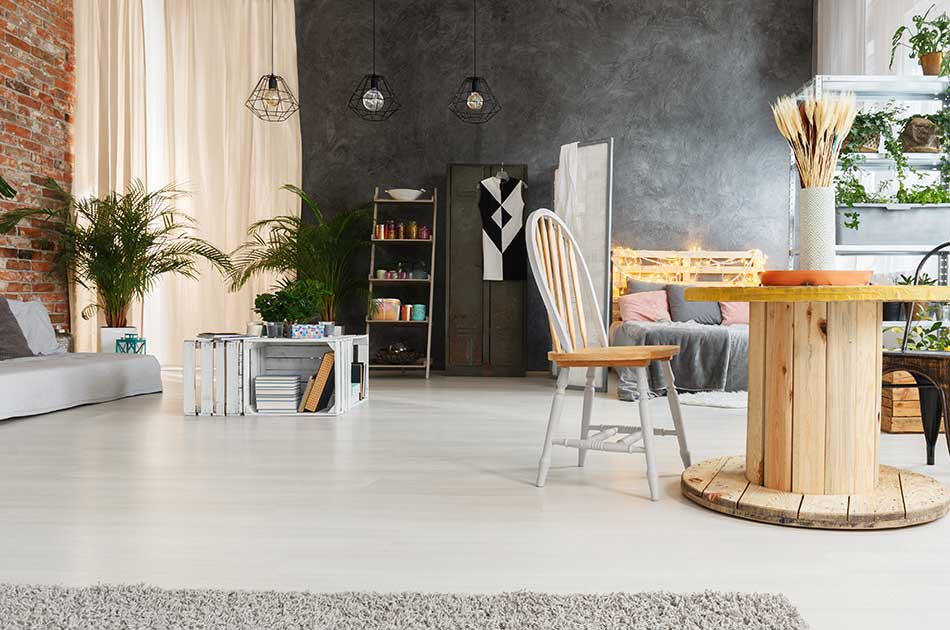 The awareness about climate change and the harmful impact of our actions on the environment has trickled down into people opting for sustainable, organic materials for interior decoration.
Pieces made of reclaimed wood, accessories featuring recycled glass or metal are all set to lead home makeover trends in the coming year.
2 Bring the outside, indoors
The love for natural tones of soothing greens and earthy browns will continue next year. And why not? Research shows that neutral colour schemes as in the wall tiles and floor tiles here reduce stress, lower blood pressure and heart rate, increase productivity, and make us happier.
3 Multi-functional living spaces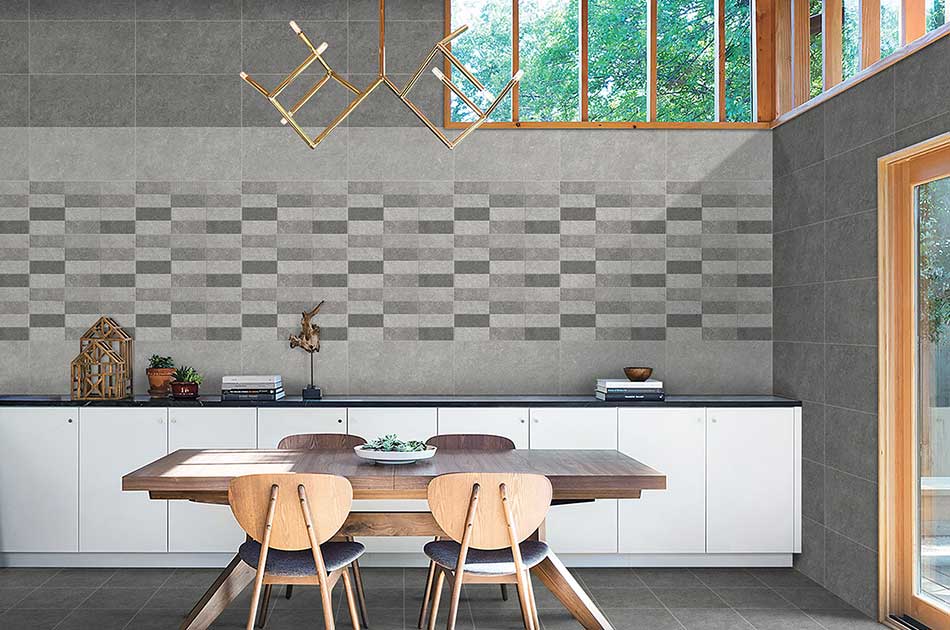 Understanding our ever-evolving needs and imbibing that in home design is a crucial aspect of interior designing today. With remote work now a part of our daily lives, our home designs should be supportive of our need for a home office space. Whether it is the easy transformation of your living room interiors to an office space or creating a separate office room, your abode should be practical and functional.
4 The Herringbone design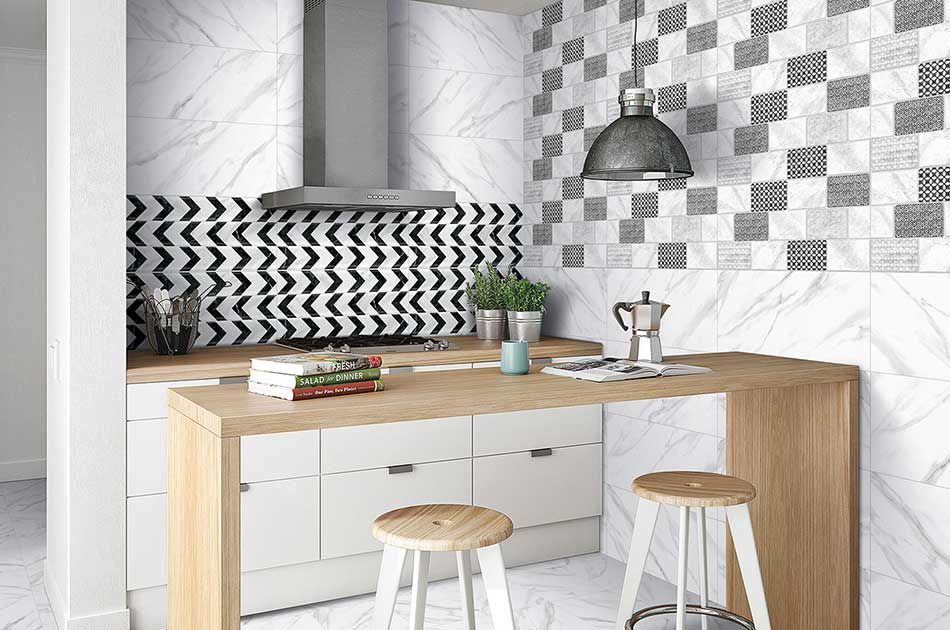 With a simple yet eye-catching pattern, herringbone-patterned tiles are preferred by many. They lend a pleasant break from the monotony and add a tinge of vibrancy without being too loud.
5 Retro wicker furniture makes a comeback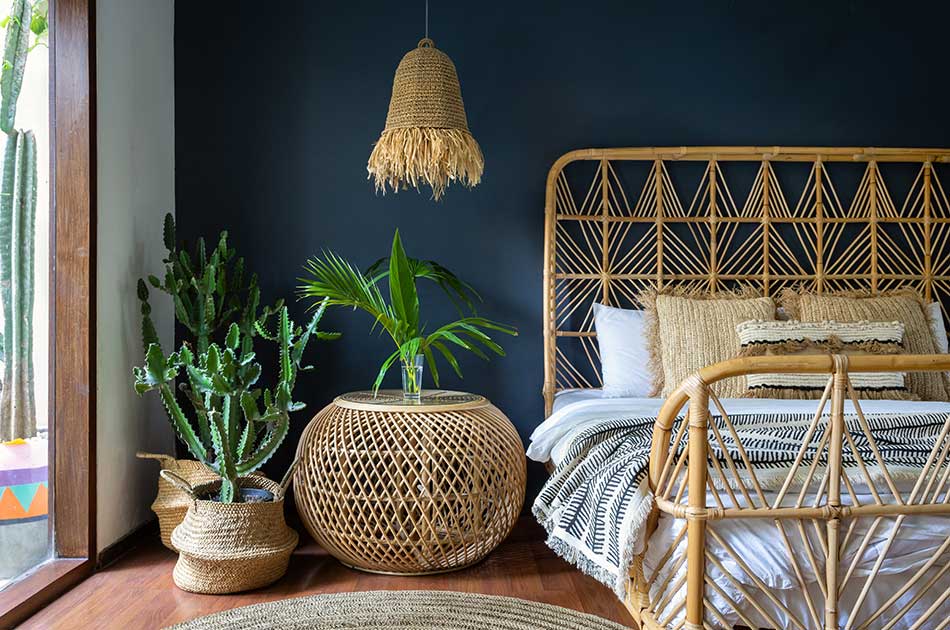 Wicker and cane furniture bring in new textures to your interiors and lend them a tropical vibe. With retro making a comeback this year, these pieces are here to stay.
This 2022 interior design round-up comes with a key realisation - as we progress into the new year, our choices have become more personal, and we refuse to latch on to trends that aren't functional. We want our homes to reflect us in every way possible while living in harmony with the times ahead.