Tile TIps
How To Choose The Right Tiles For Every Room!
The Tile design can tie in the room´s look, so choose them wisely. Knowing where to begin and what factors to consider might be complicated when choosing the ideal tiles for the interior of your home. What will you do when numerous tile selections are accessible on the market? When selecting the tile for the inside of your home, there are more factors besides aesthetic appeal. We know it can be challenging to choose one when there are so many excellent possibilities in front of you.
Here´s a definitive guide to choosing the right tile for every room.
Know Your Tiles:
Vitrified tiles are resilient to moisture, stains, and wear. They come in various forms, including glazed tiles with an opaque finish, complete body tiles with a consistent colour scheme throughout, soluble salt tiles in multiple patterns, and doubly charged vitrified tiles with two-tone colours. Porcelain tiles are scratch- and stain-resistant in addition to being denser and more robust than ceramic ones. Choose rectified or joint-free porcelain tiles for a smooth finish. Cement tiles, which come in classic patterns, are a good choice for a striking appearance. These must occasionally be sealed because they are permeable. Ceramic tiles are tough and reasonably priced, but they are also prone to chipping and cracking. Use in groups, ideally,4 or 5, which are acceptable for areas with light to medium usage. Additionally, natural materials like sandstone, limestone, marble, or travertine tiles can be used.
Choose the best tile finish:
Matte finish ones are slip-resistant and non-reflective, and they don´t show stains or dirt easily. Additionally, slip-resistant tiles lessen the chance of falling in moist places like the bathroom and kitchen. A semi-matte finish is another option, as these tiles are non-slip and have a brighter sheen than matte tiles. Smooth finish tiles offer a lovely reflective surface that reflects light, brightens the room, and gives the house a feeling of space. Because they have the propensity to become slippery when wet, glossy ones should be avoided in damp environments like the kitchen or bathroom.
Bathroom Tiles:
For the bathroom, we advise choosing anti-skid tiles because they are secure for your family and come in a wide range of styles, hues, and patterns. Avoid some tiles since they can become slippery when wet.
Tiles for Living Room:
Because the living room sees a lot of traffic, you should choose tiles that are less porous, denser, and sturdy, like porcelain tiles. The most extraordinary floor tiles for a home are those that have a wood-like appearance and are moisture- and stain-resistant.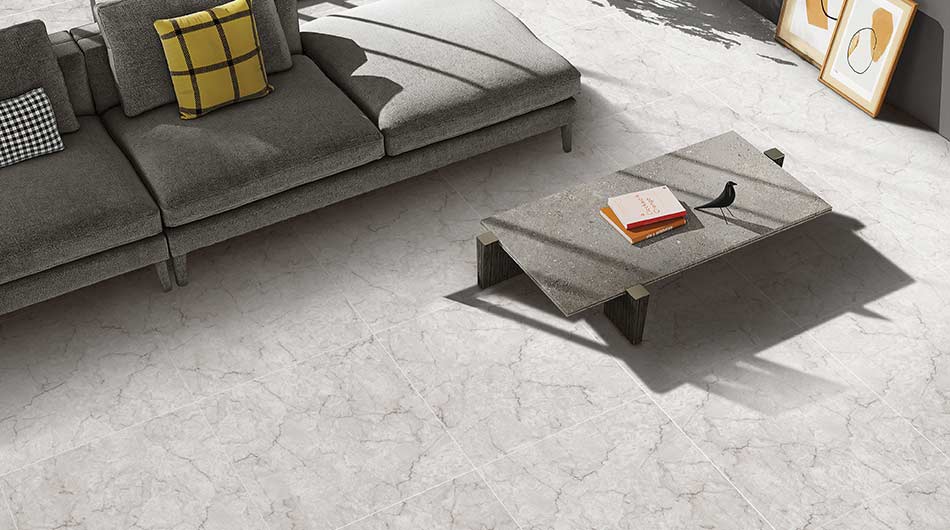 Kitchen tiles:
When choosing kitchen floor tiles, be sure they are strong, non-slip, able to tolerate frequent food spills, and moisture-resistant.
At Nitco, you get variety and personalised attention to curate choice interiors and outdoors. Visit our site today to start building the aesthetic space of your dreams!