Tile TIps
Ceramic Tiles: Your Complete Guide
Ceramic tiles are some of the most versatile tiles for floors and walls.
These tiles are made of clay fired in a super-hot oven called a kiln, but it is essential to know that they are not all the same. The type of clay, the kiln's temperature and time determine how hard, porous and durable the ceramic tile is. Depending on the finish you like, there are multiple types of ceramic tiles. They are easy to clean and low maintenance, making them an all-time favourite for everyone who favours convenience.
Here's a round-up of four NITCO ceramic tiles with different textures and patterns that you must consider before picking the right ceramic flooring or ceramic wall tile for your space.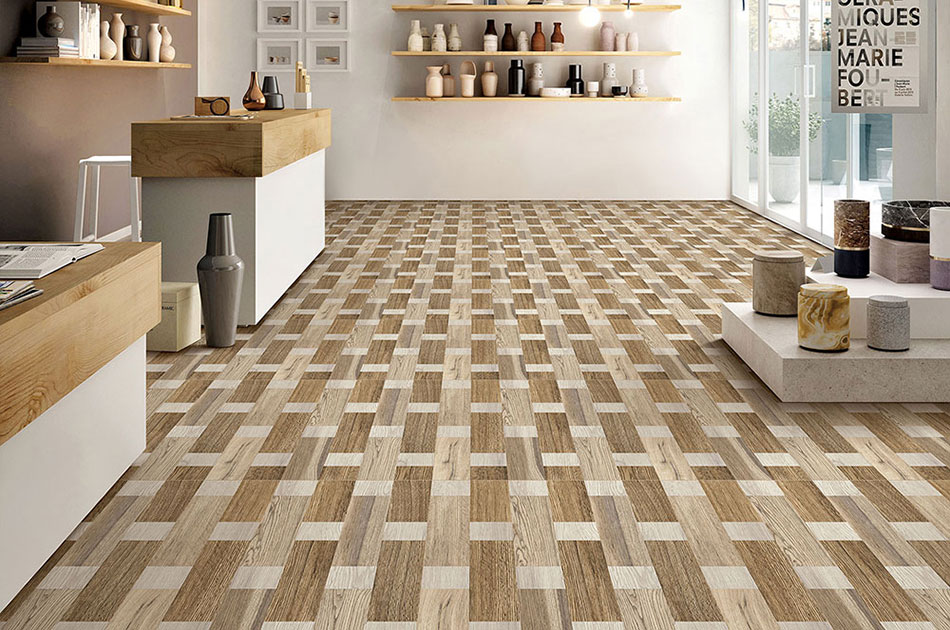 Wood Weave is a ceramic floor tile with a wooden effect. A part of NITCO's Woodville collection, this ceramic wood tile flooring can add a touch of earthiness and elegance to your space. These anti-skid ceramic tiles are great for kitchen spaces too.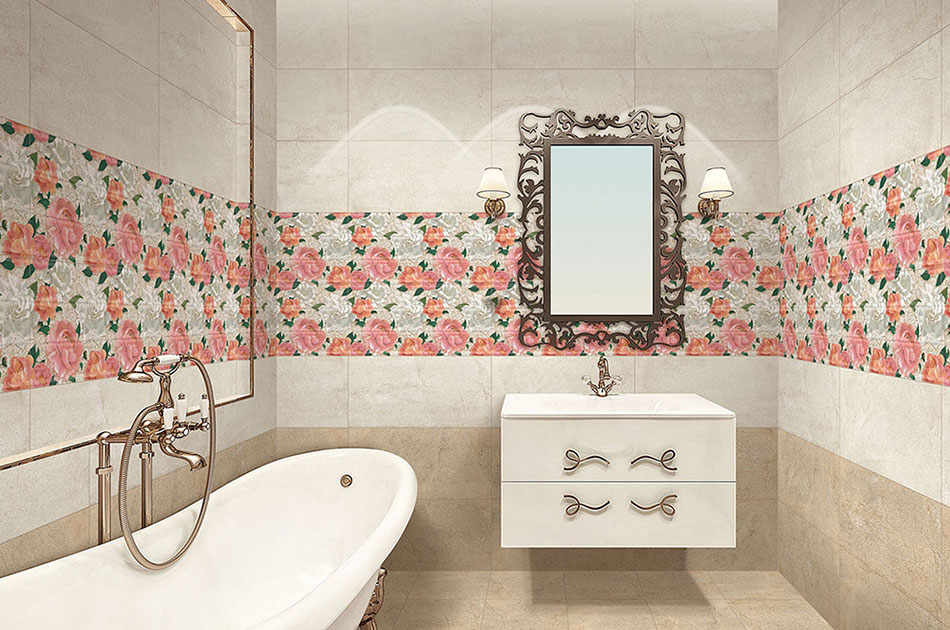 Arena Bloom is a ceramic wall tiles design that can uplift the look of any bathroom space. These designer ceramic tiles are great to bring in floral freshness to your dream bathroom walls. A part of NITCO's Ultima Digital Collection, these glossy wall tiles are one of our bestsellers owing to the joyful shades and perfect finish.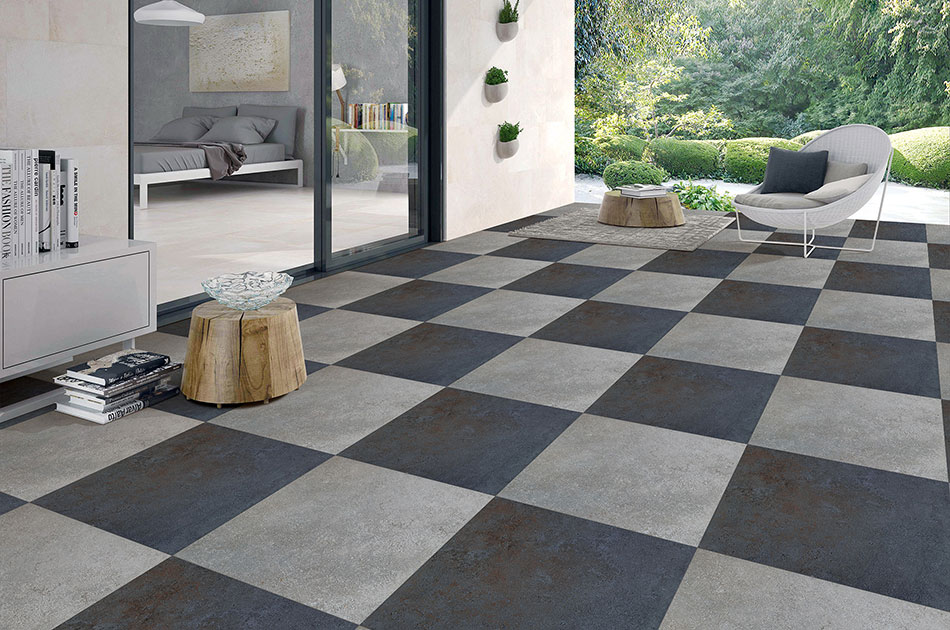 If you are looking for ceramic tile flooring but want to retain a rustic vibe to your outdoor space, Breton Stone Captiva is the perfect choice. These grey shaded tiles with stone effect are ideal for your patio or outdoor deck as they are highly durable, anti-skid and stain-resistant.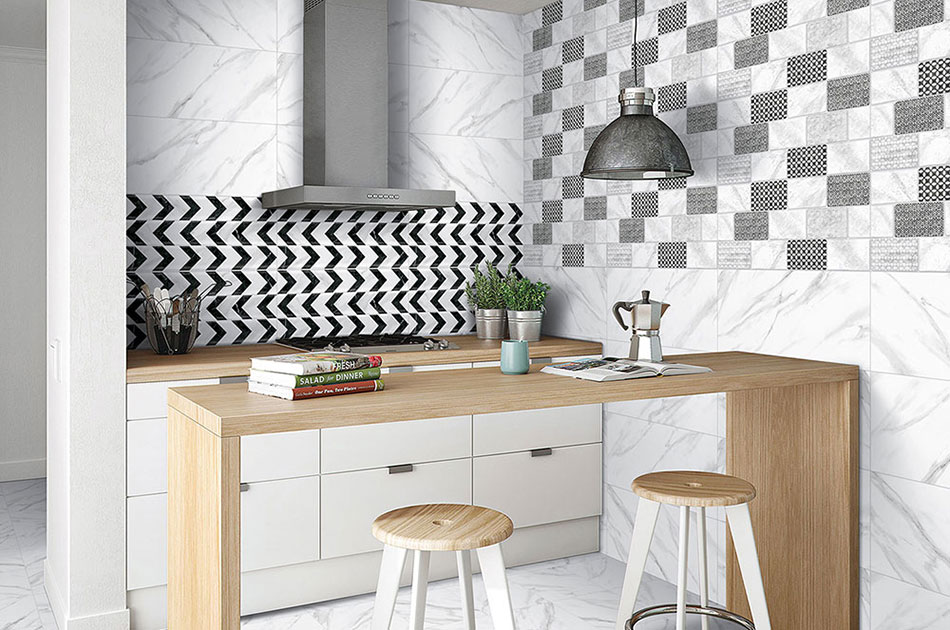 Give your kitchen an elegant and sophisticated look with these fantastic ceramic tiles for kitchen walls. These marble look-alike black and white ceramic tiles are excellent as a backsplash for your chimney area in the kitchen.
Ceramic tiles are one of the most sought-after tiles in the world. An expert in tiles, NITCO has a range of colours and finishes for ceramic tiles. Explore our Ceramic Tiles Collection to know more.