Tiles Design Ideas
Ceramic Tiles Vs Glazed Vitrified Tiles: Which One Should You Get?
If you have ever gone tile shopping and are completely new to this space, you are sure to go into a frenzy when you discover the different types of tiles that are available in the market. The barrage of jargons used will leave you in a soup and will get you confused about whether you should use ceramic floor tiles or glazed vitrified floor tiles for the makeover of your space. We are here to share a little information on the pros and cons of ceramic tiles and vitrified tiles.
Ceramic Tiles
These tiles are a combination of natural clay and water, and later baked in a kiln. They have a beautiful, natural and earthy look and come in various colours and sizes. Ceramic wall tiles and floor tiles are most often glazed as the glazed layer acts as a protection against water and stains.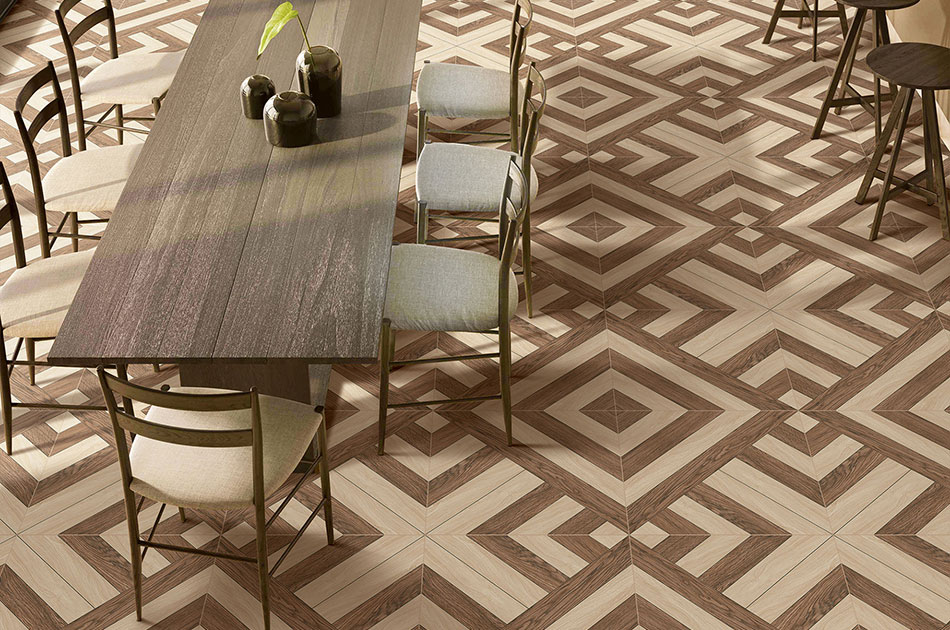 Pros
Ceramic tiles are easy to maintain. Soap and warm water can be used to clean these tiles and for tough stains, a stronger cleaning agent can be used without the fear of damaging the tiles.
They are available in a variety of different designs, patterns and textures like ceramic wood tile, ceramic marble finish and more.
Ceramic tiles are relatively cheaper than most other types of tiles and are affordable.
They are easy to replace in case of damage to one tile of your ceramic flooring.
Cons
It is difficult to maintain grout lines as the tiles themselves are low maintenance, but the grout lines require sealing to avoid moisture seeping in.
Ceramic tiles are not the best option for flooring when it comes to cold climates. They can get very cold in winter.
Vitrified Tiles
Vitrified tiles are similar to ceramic tiles except that along with clay, there is silica, quartz and feldspar that is mixed before firing up the kiln. These extra ingredients, when baked at high temperatures, blend together, creating a vitreous surface. The tiles get their name from this manufacturing process. There are different types of vitrified tiles like double charged vitrified tiles, full body, soluble salt and glazed.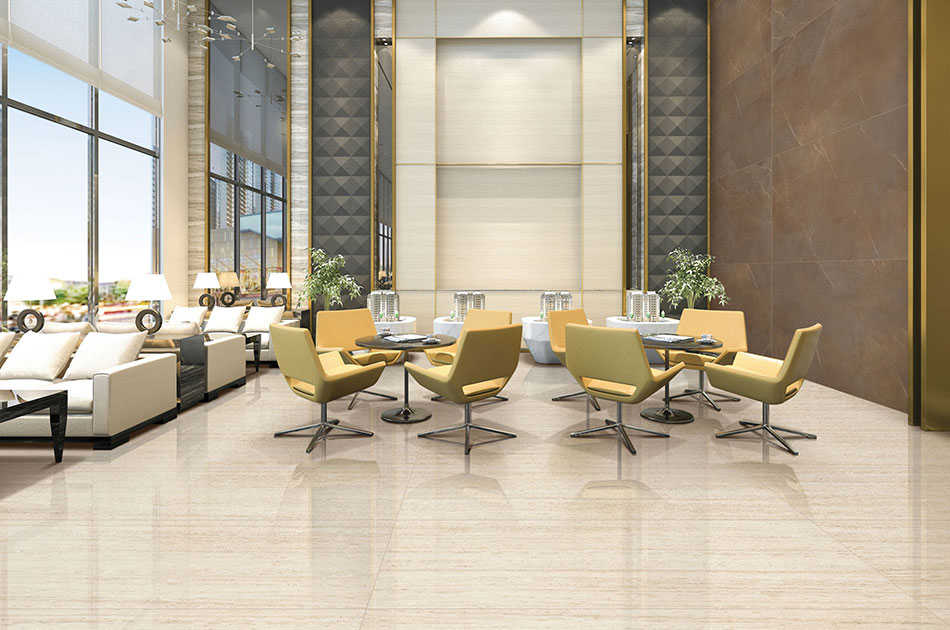 Pros
Vitrified tiles are hard, virtually non-porous and impervious to stains and scratches, making them a great option for indoors as well as outdoors.
They are available in large sizes, so the presence of joints is far lesser than normal.
Vitrified tiles can be used within 48 hours of laying, as they practically need no setting time or polishing.
Cons
Vitrified tiles are more expensive than ceramic tiles owing to the additional ingredients.
Setting these tiles is a time-consuming affair as they have to be placed evenly so as to reduce the visibility of joints.
Glossy vitrified tiles can be slippery, so cannot be used for wet areas like kitchens and bathrooms.
All in all, both these kinds of tiles have their ups and downs, but both are equally beautiful to add to your space. They can definitely add character and colour to your home and commercial spaces.