Tile TIps
A Guide To The Timeless Trend of Minimalism
When we talk about minimalism in homes/offices, the idea is to give equal importance to the space, the lighting and the objects. Clean lines, monochromatic colours and furniture to the bare minimum are some of the key aspects of a space that scream minimalism. While many may think that bringing in this trend to their space is quite simple and requires a white wall with two-three furniture pieces, they don't realize that if not done in the right way, your space can end up looking cold and livid. So, how do you embrace this 'less is more' approach and get in sync with this trend that's here to stay?
1. Clutter-Free Storage
The basis of having a minimalist home is decluttering. So, firstly you need to understand what are the things/clothes/furniture that you do not use, and you can easily get rid of. Next, you donate them to a charity and pat yourself on the back. After this, you organize your stuff in cabinets and drawers in a way that everything can be found easily. Believe it or not, decluttering and organizing your space are scientifically proven methods to improve productivity and efficiency.
2. Lighting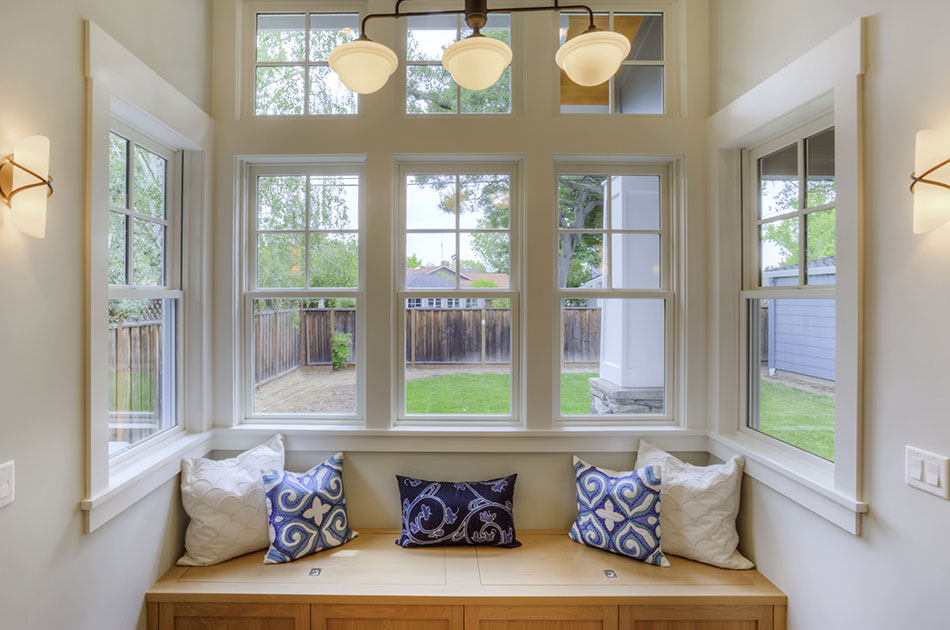 Bare windows should be your best friend. If you can leave your windows unadorned and can let the natural light seep in, you have moved a step closer to adopting minimalism. Natural light in a minimalist living room and bedroom can make a whole lot of difference and this is one design aspect that has its roots in minimalist interior designing.
3. Curtains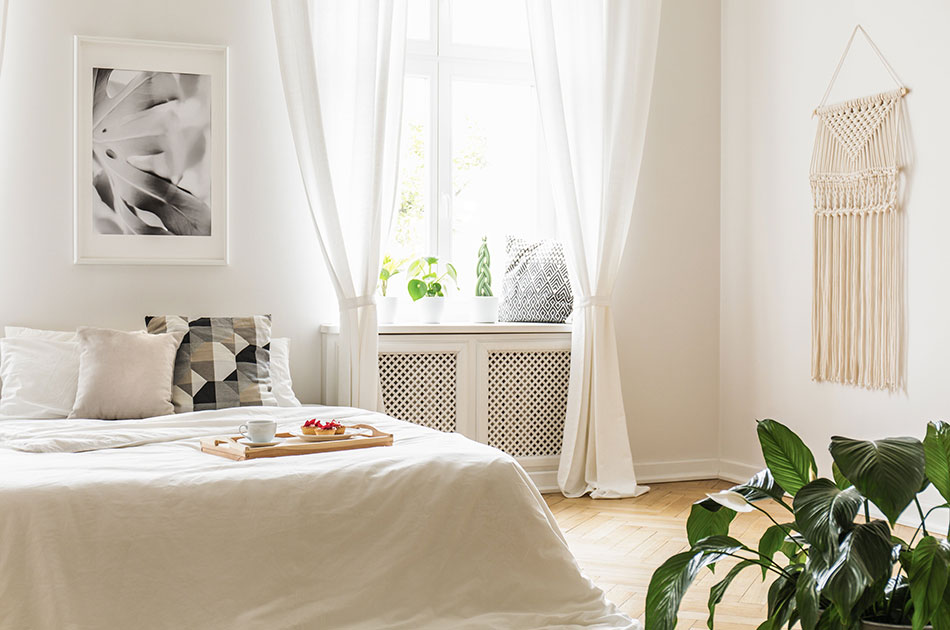 More often than normal, we try to bring in some bold design or colour with our choice of curtains, however if you adopt minimalism, drop that idea. If you are worried about privacy in the bedroom with bare windows, go for sheer curtains like the ones shown here. Sheer curtains bring in a lot of sunlight, keeping the room bright and your space happy.
4. Simple Artwork
If you are worried about your living room looking dull and drab, you can go for a simple living room wall design for living room artwork that can catch your eye as soon as you enter the room. You can also opt for some abstract or creative lighting that adds vibrancy to your space.
A minimalistic design does not mean that your space has to be white or grey, you can explore more colours but what you need to keep in mind is to embrace a sustainable lifestyle where you aren't loading your space with unwanted furniture and knick-knacks which is often the case in most of our homes.