Product and Services
A Guide on How To Clean Tiles
The new year has brought along with it new hopes and we are here to welcome them with our fingers crossed. It is often believed that new beginnings should always be kickstarted with a clean household, and what's better than this to start off the year? A clean personal space is said to bring in positivity and happiness, and we all know how both of these are extremely essential in 2021. So, let's get started with the basics. We give you a detailed low-down on how to clean tiles and maintain your surfaces for a shiny and sleek look everyday.
1. Ceramic & Vitrified Tiles
Ceramic tiles are one of the most durable tiles and are usually used in areas with a heavy footfall, like the kitchen or the bathroom. This can be one of the primary reasons why they look dirtier than the rest of your surfaces. However, it is also super convenient to clean ceramic floor tiles. The best way to do that is to sweep or vacuum them, followed by mopping with a soft cloth. When talking about vitrified tiles, more often than usual, the sand and grit dull glazed vitrified tiles. To bring back the sheen, simply mix vinegar or lemon juice with warm water and mop the floor.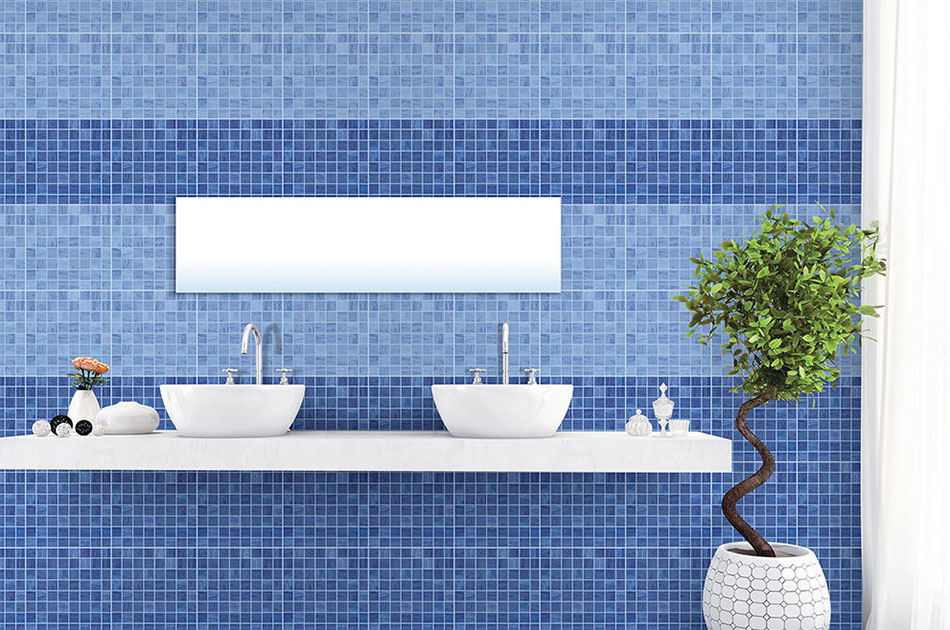 2. Glossy Tiles
Glossy tiles are notorious for showing water marks, grease, grime and even fingerprints. This makes regular cleaning necessary. Liquid detergents may leave visible residue that takes away from the beauty of the high-gloss finish. Here's a little tip on how to keep them clean.
Pro Tip:
Always clean the whole area in one go and after applying your cleaning solution, rinse the tiles over with clean water and dry them with a cloth rather than air drying.
3. Porcelain Tiles
Porcelain Tiles are the go-to for all commercial sites as they require minimal upkeep. However, to increase the longevity of these tiles, it is essential to clean them once or twice a week. Polished porcelain tiles require very little maintenance and are easy to clean; you can mop or vacuum the area. If you are dealing with textured porcelain tiles, start by vacuuming and move on to using a cleaning solution and scrubbing it off with a soft-bristled brush.
4. Mosaic Tiles
The small cubes in mosaic tiles are placed on a mesh sheet in a set format, increasing the grout in tiles. These tiles have the highest chances of collecting grime in the grout lines, which is why cleaning them requires a specific method. Invest in a grout cleaning brush that is designed to clean the gaps. Spray the tiles with a vinegar-water solution and leave the mixture for 10 minutes before scrubbing it with the brush.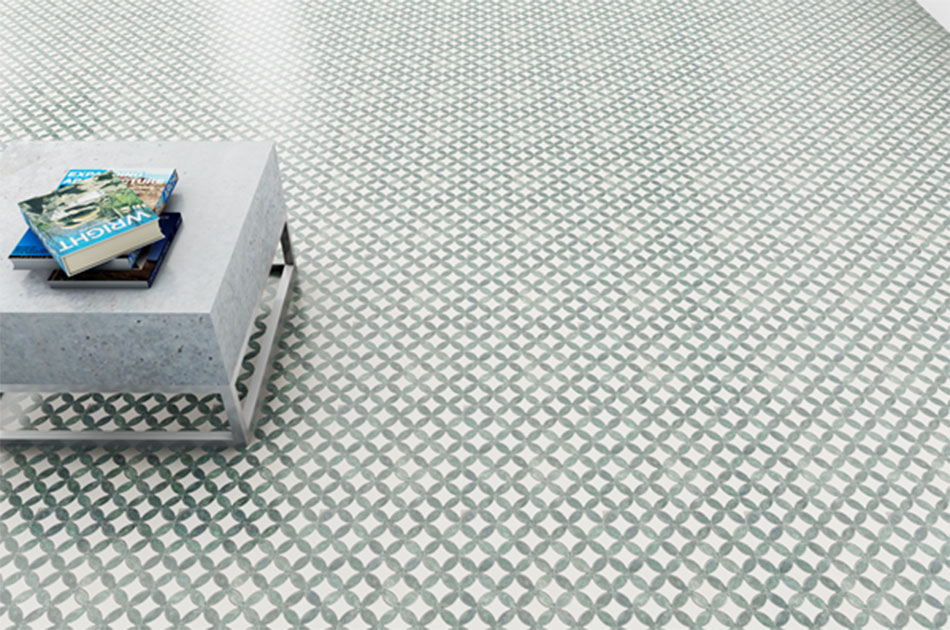 While regular cleaning and hygiene should be maintained for a healthy living, there is nothing more satisfying than a product that promises to deliver quality and safety to you at every step. NITCO Tiles undergo a stringent anti-bacterial treatment using special glaze that prevents the growth of germs and fungus.