Tile TIps
4 Ways To Upgrade Your Current Bathroom
The bathroom of your house is a very important space. It is where you start and end your days. It's a room where you are absolute real self and that relationship with yourself definitely deserves a special space. If you are looking to renovate your bathroom or give your bathroom a makeover, we have for you some innovative ways to upgrade the bathroom without a lot of hassle.
Light up the space
The biggest change that you can possibly bring to your bathroom is the lighting scheme and your bathroom tiles. Ideally, most rooms feature these: natural light, functional light and ambient light. All of this works differently and plays with your moods. Applying makeup with accuracy and relaxing in a bathtub, both require different kinds of light. Natural light is something that you can achieve only when you are completely renovating your space, however, if you are only looking at a small upgrade, try and add recessed lights above the shower or bath and the toilet.
Bathroom floor tiles or bathroom wall tiles are a personal choice but ensure you use non-slip bathroom floor tiles to avoid any fall.
A clutter-free space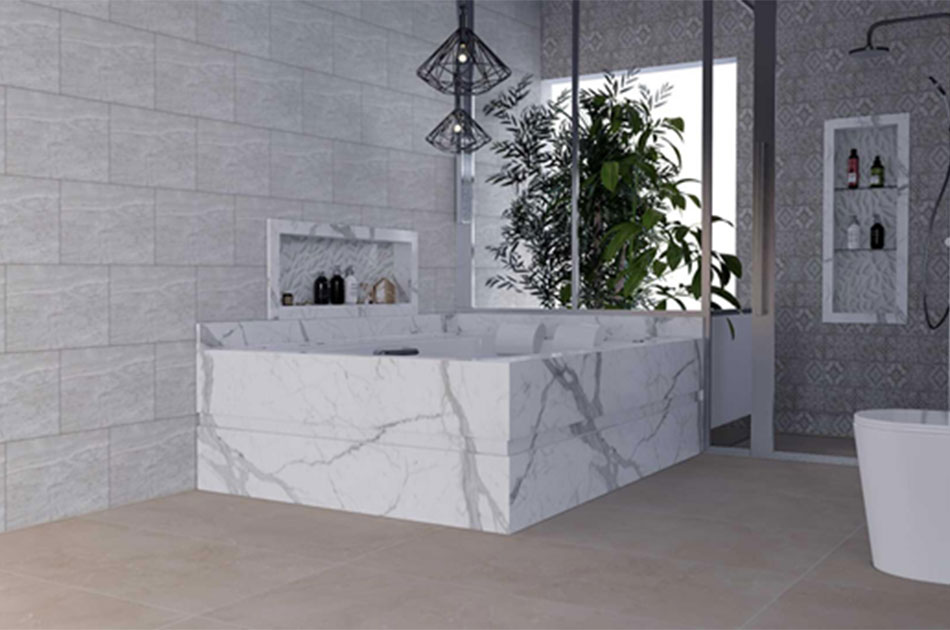 Often, bathrooms are left in a mess owing to our busy lifestyle and our hurried mornings. However, a clutter-free bathroom will make a whole lot of difference and will help you unwind in the best possible way when you are ending your day. A cluttered sink can feel claustrophobic so let your countertops breathe. For an easy way to do this, get a nice tray and stack your essentials on it with a candle. Lesser the clutter, easier it gets to clean your bathroom flooring.
Plush accessories, For The Win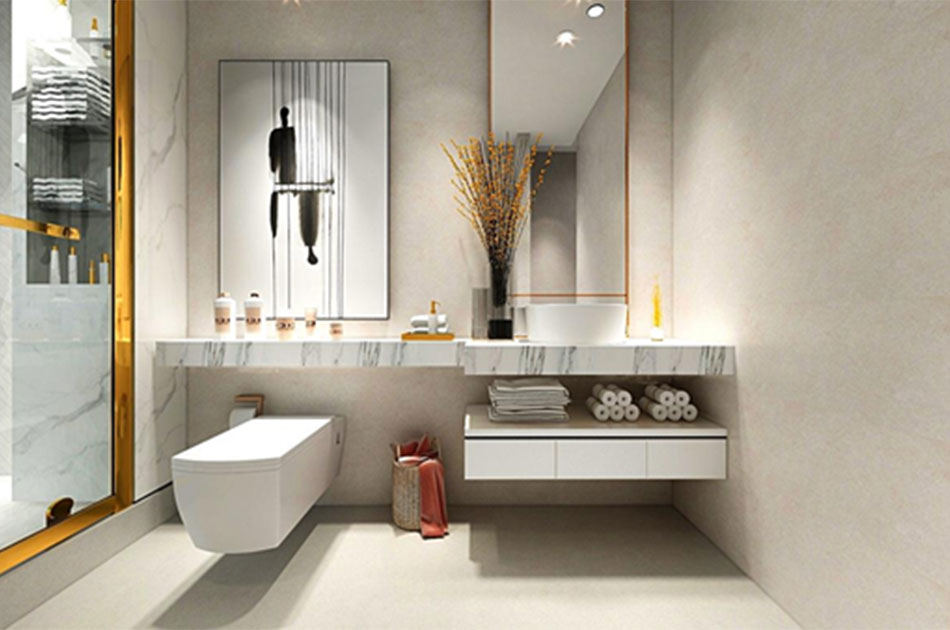 Want to give your bathroom an instant face lift? Invest in some nice towels, vases and cane baskets. Get good quality hand towels, candles and soaps to feel extra luxurious. Even if all this sounds a little too extra, we bet you will feel the change and fall in love with it. Believe us, these small external changes can help make internal shifts too. If you are looking for bigger changes then consider installing designer bathroom tiles or luxury bathroom tiles.
A sophisticated shelving unit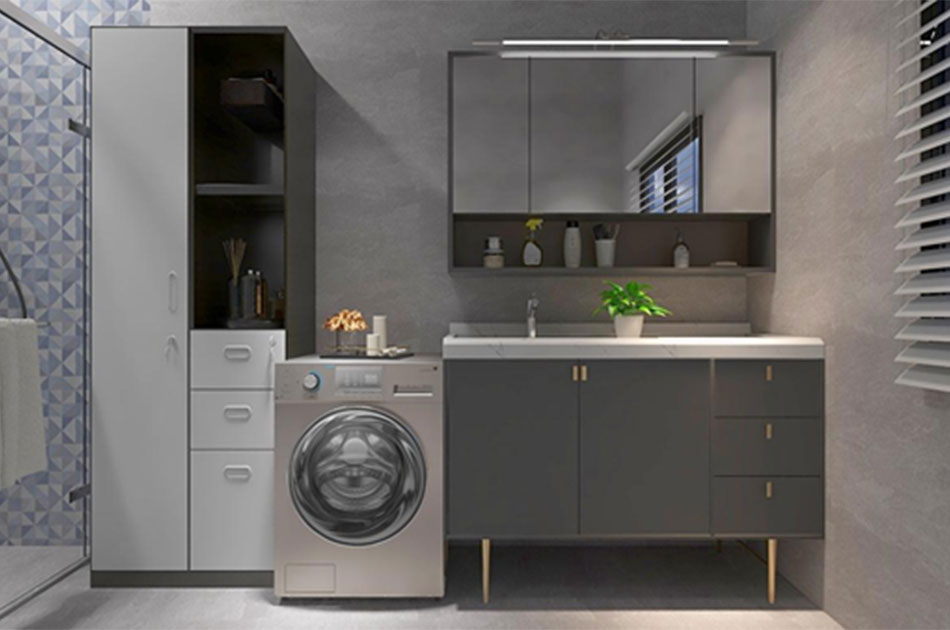 Most of us have a whole lot of vanity that we store in the bathroom. If you relate to this and are looking at how to make your bathroom clutter-free, invest in a good-looking shelving unit that goes well with your bathroom interiors. Drawer organizers are critical in this case. Likewise, baskets are great for cabinets and small jars and tins can be used for your knick-knacks.
Now you have a bathroom where you might turn that routine into a refreshing morning ritual that starts off every day with an intention!