Tiles Design Ideas
3 Bathroom Tile Trends That Will Take 2021 By Storm
Bathroom tiles are no longer a functional element. Anti-skid and anti-fungal properties are no longer the only selling point. Customers, today, are looking for design, fashion and beauty when it comes to picking bathroom floor tiles. And why not? Most genius ideas are born out of a bathroom. This much-used room of your house is a calming space where you begin your day. So why not stay updated with the latest bathroom tile trends that are all set to take over the world?
1. Mosaic Tiles
Mosaic tiles have a charm of their own. They add a rustic vibe and at the same time, can lend a contemporary feel to the entire space. Mosaic bathroom tiles can be a simple framework all around the space, or it could be the hero wall behind your bathroom mirror. A mosaic bathroom adds pizzazz which is just the perfect way to kickstart your day. NITCO's Mosaico collection is desirable and trendy. With a variety of hues and textures, you are sure to fall in love with them all.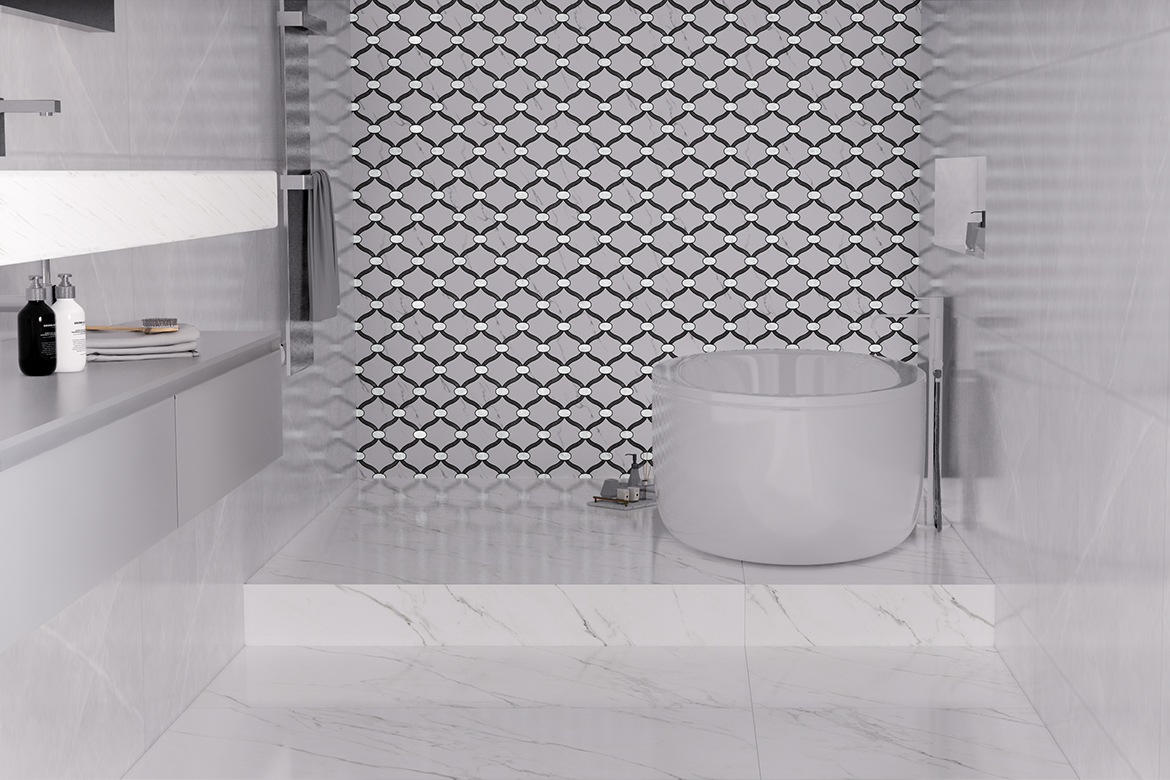 2. Wooden Finish
The blend of wood-coloured tiles with a swanky basin and trendy bathroom ware can uplift even the smallest of bathrooms. Wood finish bathroom tiles reinforce the sense of nature and give you a sense of calm and peace while you enjoy your me-time. Ceramic wood tiles are creating quite a stir in the industry and for all the right reasons. For a more convincing look, you can play around with natural stone tiles and other materials to add oomph to space.
3. Marble Flooring
Marble is known for understated luxurious look and feel. Despite the connection of marble with palaces and mansions, this natural stone has gradually made its way to our homes, especially bathrooms. In 2021, we will see marble tiled bathrooms in soft hues. These neutral shades let the natural beauty of marble shine out. Marble bathroom floor tiles become a canvas with the veins prominently taking over.

NITCO's marble collection is affordable, beautiful and easy-to-apply. With cutting edge technology and fully automated services, NITCO helps you with the perfect flooring for your bathroom.
If 2020 has taught us one thing, it is definitely about how we should invest in our homes and revamp them in a way that makes you want to spend more time there. So, let's kickstart the new year with these small changes, and we bet, you'll thank us later.