Marble adds the old-world charm to any room. From glorious splashbacks to opulent bathroom flooring, marble adds the wow factor no matter what. This centuries-old stone has been a forever favourite of designers and those who have an eye for designing. Elegant worktops, smart bath surrounds or just regal marble flooring, this natural stone can take your home and workspace, a notch higher. If you are looking for imported Italian marble to accentuate your personal space, we got you covered on how to go about it.
Check Out our Marble Collection for Flooring
Today, in an era where we are all time-crunched and simultaneously want the best for our homes, designers and architects are on the lookout for a marble that has excellent design and meets the tight deadlines.
Enter NITCO Marble.
We give you four reasons that will make you fall head over heels in love with unlimited design styles at NITCO Luxe.
The Cutting – Edge Technology
The perfect blend of elegance, durability and style, NITCO Marble is one amongst the top in the world. Our state-of-the-art, fully integrated marble plant at Silvassa, Maharashtra, is equipped with turning this natural wonder into a resilient and extra-ordinary addition to your personal space. The fully automated system gives a glamorous makeover to these already pristine structures. With zero human interference, the chances of error are reduced to almost nil.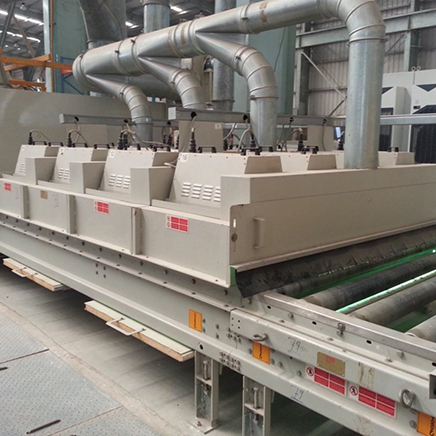 Designer Facades
We give life to your vision. So, unleash your creativity because our technology lets you create real works of art from accent pieces, kitchen countertops, tabletops and impeccable marble flooring. Add personality to your space with statement walls that best suit your style with marble designs that look gorgeous.

Customization as per your needs
With over 300 naturally designed marble available for you to pick from, you select your choice of the slab, and we cut it to the shape and size that you require. With no marble and time wastage, this is one of the most sought-after services in the industry. And NITCO Marble is the first of its kind.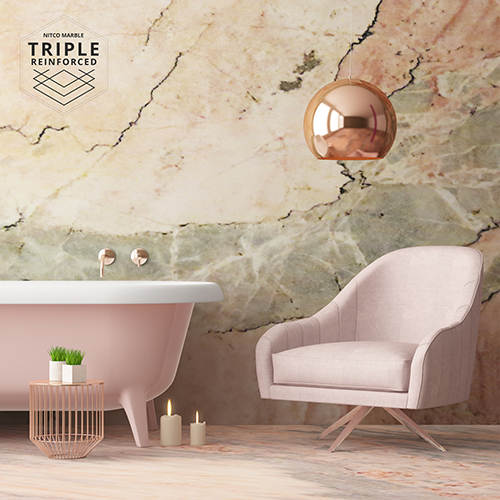 NITCO Signature
NITCO assures large quantity supplies of high gloss marble at par with the best in the world. Superior quality marble is sourced from the best mines in Italy. This Italian floor marble has unmatched quality and is, of course, known to be the best in the world. Marble stones have been used by architects and designers since centuries, it's now time for you to make your dream a reality by bringing this beautiful stone in your home. NITCO sourced marble is processed in one of the very few automated marble processing plants in India. The triple reinforcement technique adopted by NITCO gives the marble a magical makeover, shaping it into an exquisite piece of splendour. The fully automated process ensures consistency of size, incredible longevity and unmatched enhancement of the marble's natural beauty.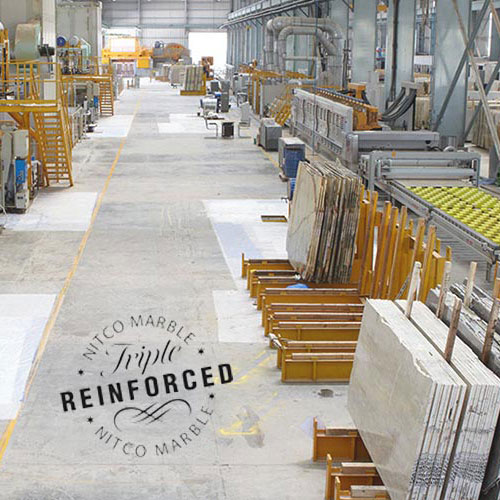 If you are still unsure about the entire process and find it hard to believe, check out all the details of our signature marble.
NITCO is on-par with world technology when it comes to sourcing the marble to delivering the end product to the customer. It is a hassle-free and time-saving service that is literally, ground-breaking.