Tiles Design Ideas
What Are The Different Types of Tiles Available At NITCO?
Tiles are an underrated building material that are often restricted to the bathroom or kitchen space. However, with the wide range of options offered and the different textures and patterns available today, tiles have gained popularity over the years. They are used on various surfaces in unique ways and can spruce up space with their textures and colours. NITCO tiles have created a brand name owing to the quality of products and the exceptional service offered by our ground staff. Explore the tiles available at NITCO from ceramic floor tiles, ceramic wall tiles, glazed vitrified tiles, Made in Italy tiles and many more.
Ceramic Floor Tiles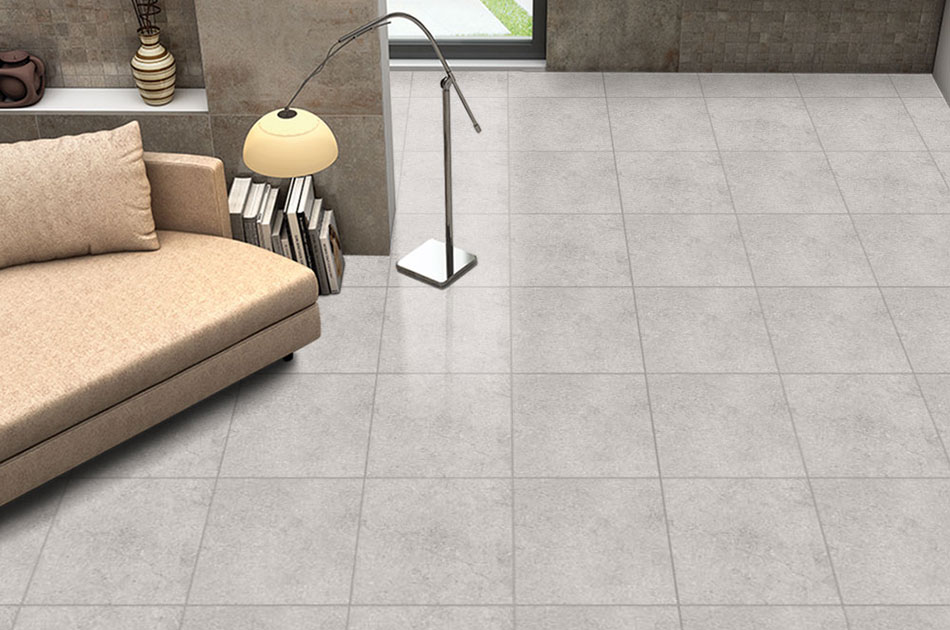 Ceramic flooring is one of the most versatile ways of revamping your space. The reason for its popularity can be given to the characteristics of this material – durable, versatile, various colours and textures and different finishes. Depending on the finish you like, there are multiple types of ceramic tiles. You can choose from NITCO's wide range of options like ceramic wooden tiles from our Woodville Collection or Stone look alike ceramic floor tiles like the Moonstone Frost. They are easy to clean, and low maintenance features make them an all-time favourite of all those who prefer convenience.
Ceramic Wall Tiles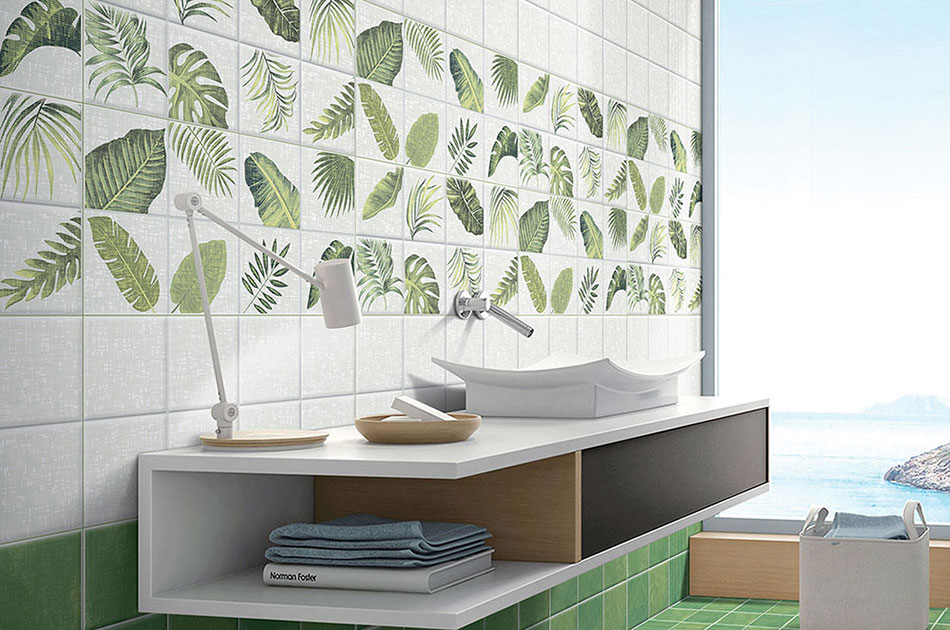 Owing to their ease of maintenance and cleaning, ceramic tiles can even be applied on walls. With many options available in patterns and colours, picking the right wall tile can be a daunting task. However, NITCO experts are there to support you through this process. NITCO's range of ceramic wall tiles is excellent to revamp your kitchen splashbacks or even your outdoor spaces. The Botanique LT wall tile shown here is trendy owing to the tropical pattern and green base.
Glazed Vitrified Tiles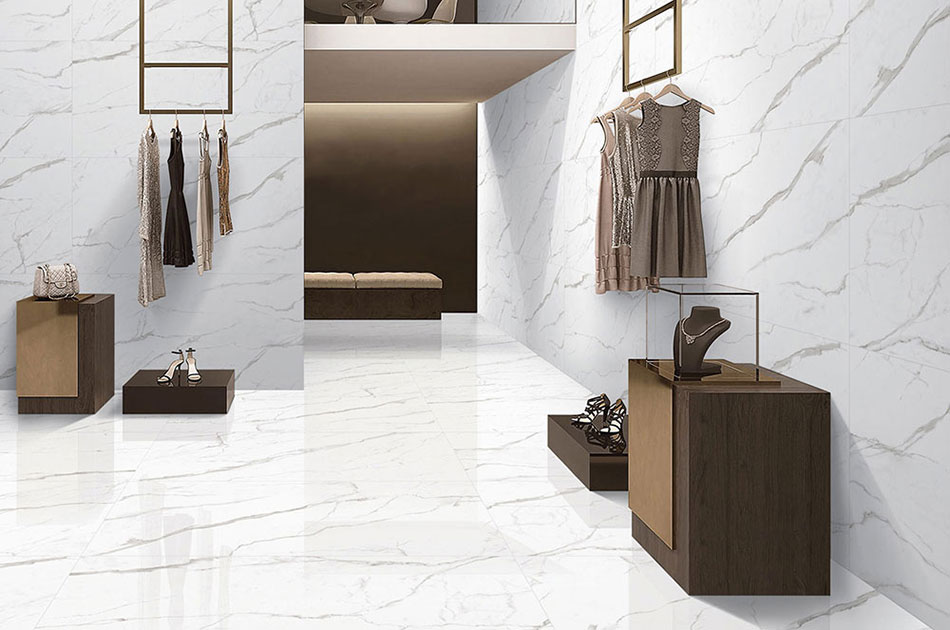 Glazed vitrified tiles are durable and high on functionality. Moreover, they look aesthetically pleasing owing to the shine, which adds to the glam of your space. Glazed tiles come in various designs, textures and finishes, because of which they are often preferred for multiple rooms of the house. They can easily enhance the beauty of any space as they come in different textures like wood, stone, slate and more. Vitrified tiles are usually used for floorings as they are available in large sizes and are highly durable. The Opulent Staturio is a marble-look-like glazed vitrified tile that is one of our bestsellers.
Made in Italy Tiles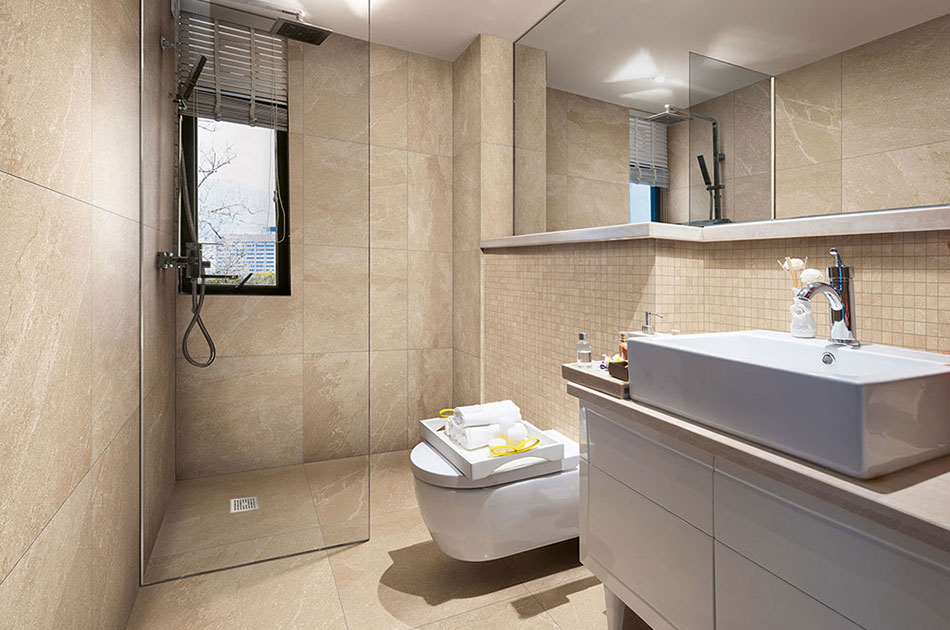 The Made in Italy tiles at NITCO are one of the most sought-after tiles owing to their wide range of choices in designs and textures. The NITCO Made in Italy Collection is one of its kind, available in large sizes of 8x4 ft in 6mm thickness. They are the only tiles in India suitable for heavy-duty areas like shopping malls, airports etc. Globally certified as COVID-19 sanitization resistant, these tiles have the highest durability and unique Italian designs that captivate all the senses. With these Italian tiles, you can bring Italian excellence to your space. Amp up the look of your rooms with our Italian floor tiles and Italian wall tiles. The 3 new XL designs in the Made In Italy Collection are available in interesting colors like Blue Concrete (Azul), Black (Graphite) and Decor (Moda Bleu).
The Nordic Cream shown here is a stone look alike tile that is often preferred for areas like the kitchen and bathroom.
Get in touch with our efficient team for any more details on the types of floor tiles and wall tiles available at NITCO.