Tile Trends
Can Tiles Make Your House Look Better?
Tiles are a smoking hot trend for the modern home's unique design direction. Today's trends driven in by new manufacturing methods give you tiles that offer covetable looks. There are now different and innovative ways in which tiles are being used around the house, either for functionality or aesthetics. If you're wondering how to make tiles a part of your house while making it look luxurious, then we're here to help.
Check out the 3 design looks that are currently making noise in the interior designing industry.
Opulent:
If you are someone who can't do without everything grand and lavish, then this design style is just for you. Tiles have always been seen as more of a need than a want. However, if you are looking to give your house a 5-star luxury suite makeover, then here's how tiles can help you. These black marble floor tiles uplift your bathroom's look and ooze sheer luxe.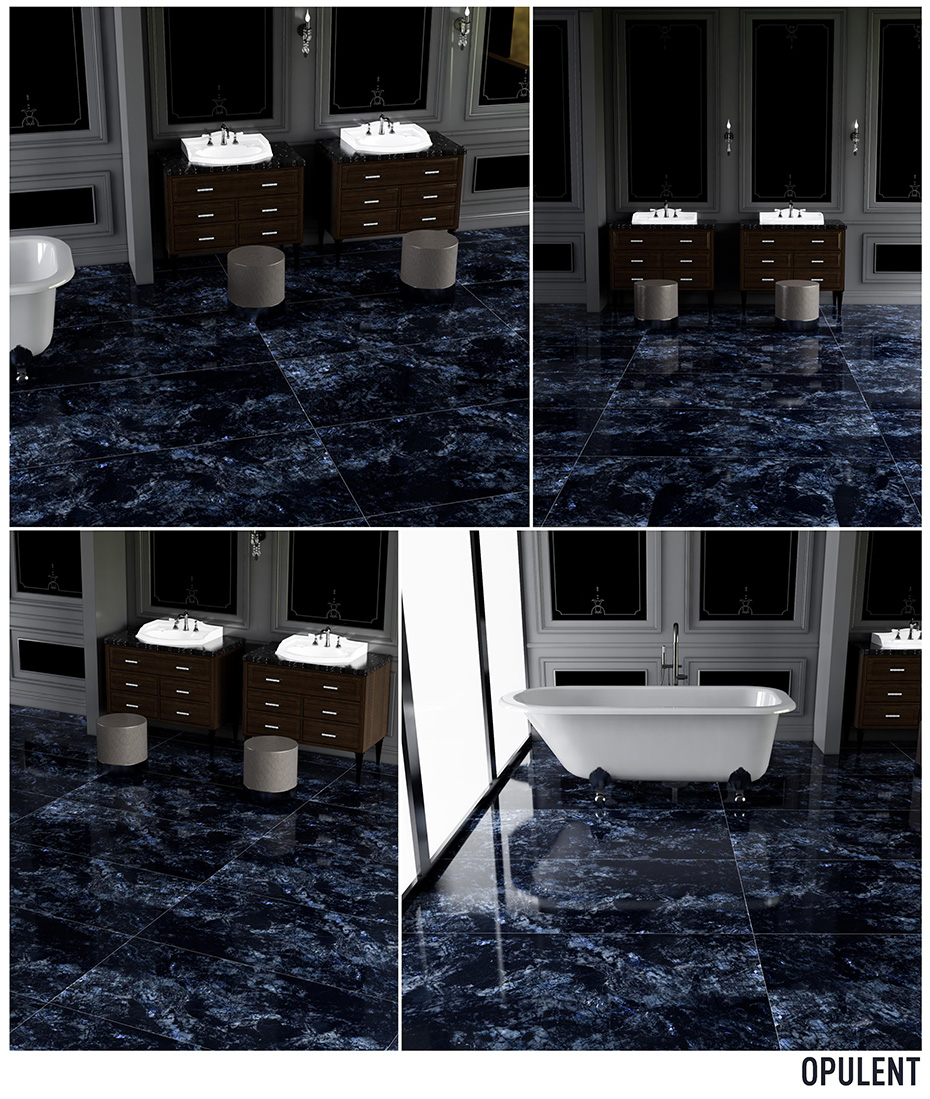 Neutral Chic:
Marked by its timeless livability, neutral wears well with everything, which is why a neutral chic design scheme can be stylish and never go out of trend. Neutral emanates a calmer, more relaxing vibe than most stronger colour schemes. The neutral colour palette is pretty versatile that goes well with almost any fabric and furniture. Nothing is more important than ensuring a tranquil abode. Here's how you can give your living room a neutral chic makeover with wooden floor tiles.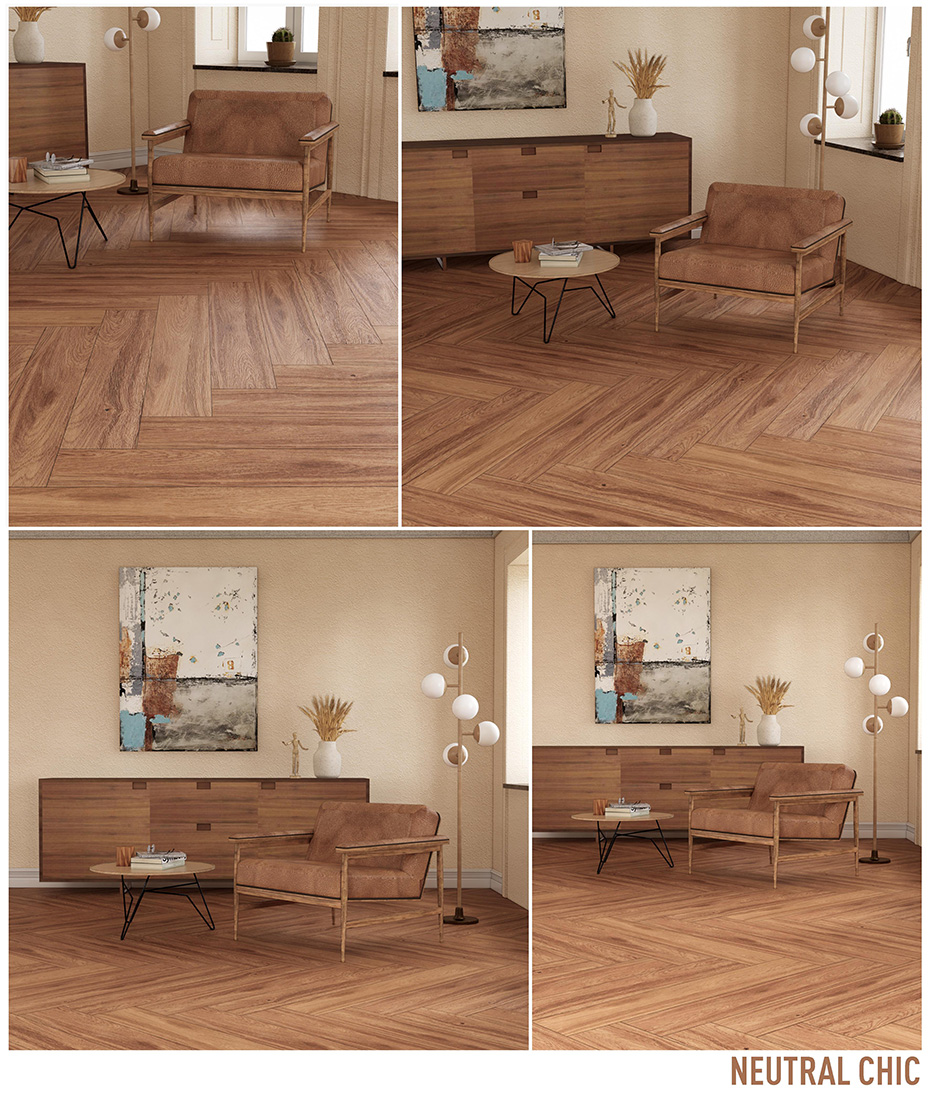 New Rustic:
There's a certain warmth and charm when you combine rustic with contemporary. The old-world aesthetics combined with modern accessories or furniture can make your kitchen a happy space. We love the idea of an open kitchen as it does not limit the person cooking from being a part of the parties, while making the space look bigger simultaneously. Our New Rustic kitchen floor tiles will give you that rustic beauty you are looking for.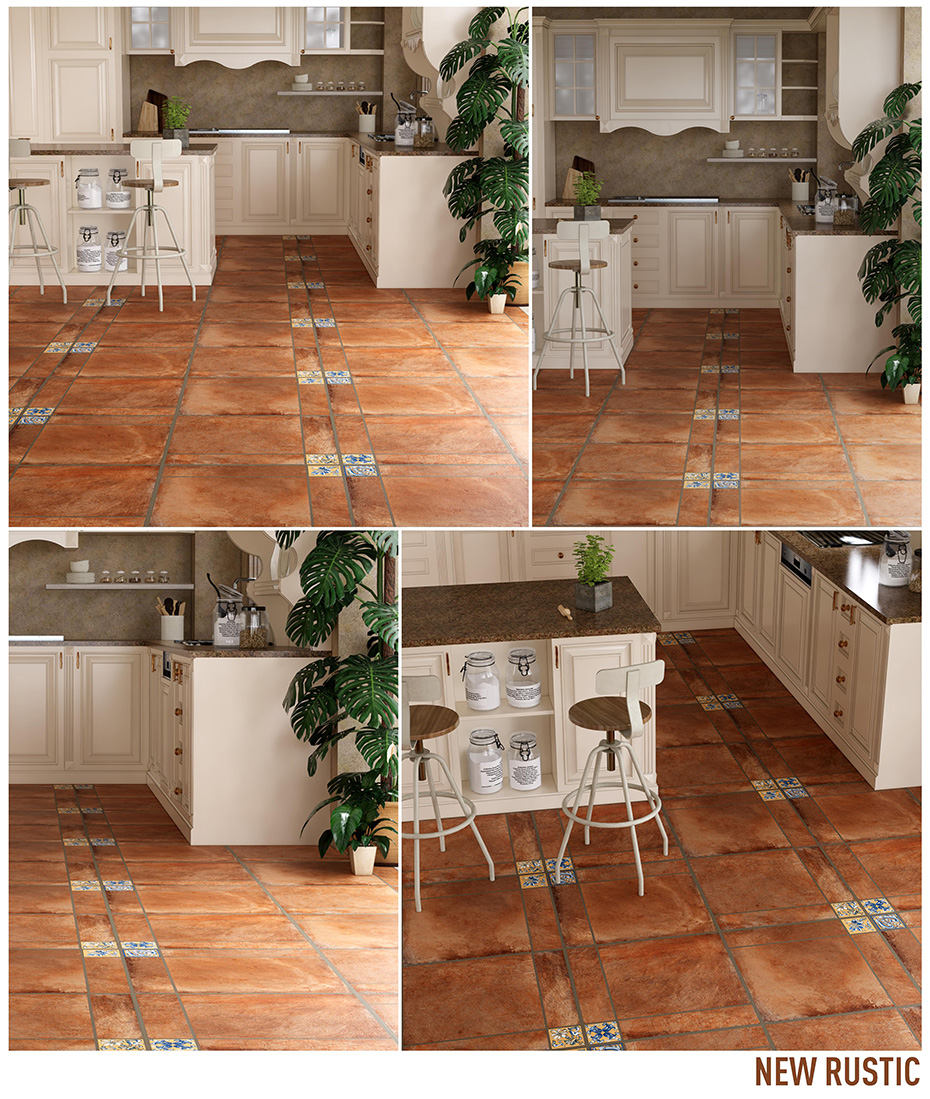 Tiles make all the difference to your interiors. These three designs break away from the conventional looks that tiles are mostly used for. With an ease of cleaning and high durability, tiles not only make your space look swish and new, but also rank high in practicality.