Marble
Your Guide To The Types Of Marble
A symbol of sophistication, marble flooring, and marble interiors in your home or office is a luxury that few possess. This natural stone is one of the most versatile stones globally. So if you are a fan of marble's beauty and high-quality appeal, we are here to give you an insight into the different types of marble.
Bianco Marble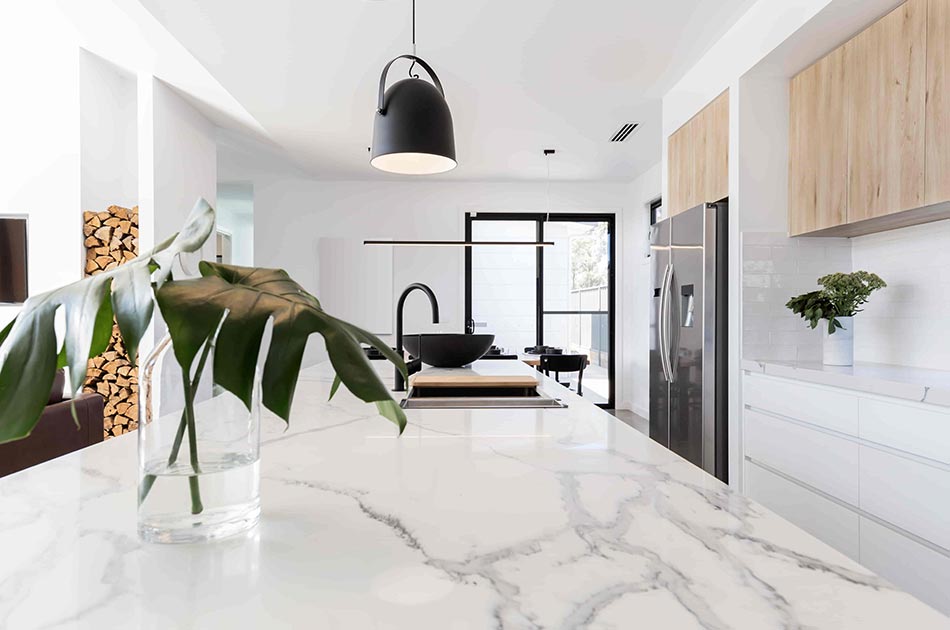 Bianco marble is white marble that is high in demand due to its luxury and capability to make any room look spacious. Bianco marble is further classified into various products like Bianco Carrara, Bianco Da Vinci, Bianco Oceania, Bianco Mist, Bianco Lucca, and many more. These products work perfectly well for interior flooring, interior and exterior walls, counters, and tabletops.
Keep in mind that white marble should be sealed properly so that it becomes resistant to stains.
Travertine Marble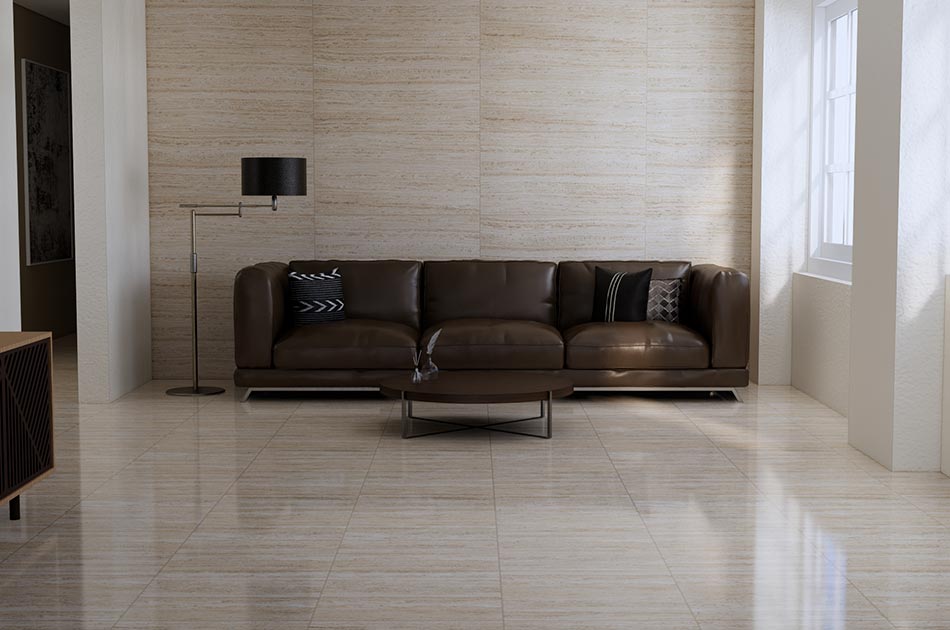 Travertine marble is visibly porous, giving it a more natural and textured look and finish. However, when sanded down and sealed, this marble can be used for interior and exterior walls. Travertine marble is available in a variety of colours like beige, brown, white, yellow, and more.
Calacatta Marble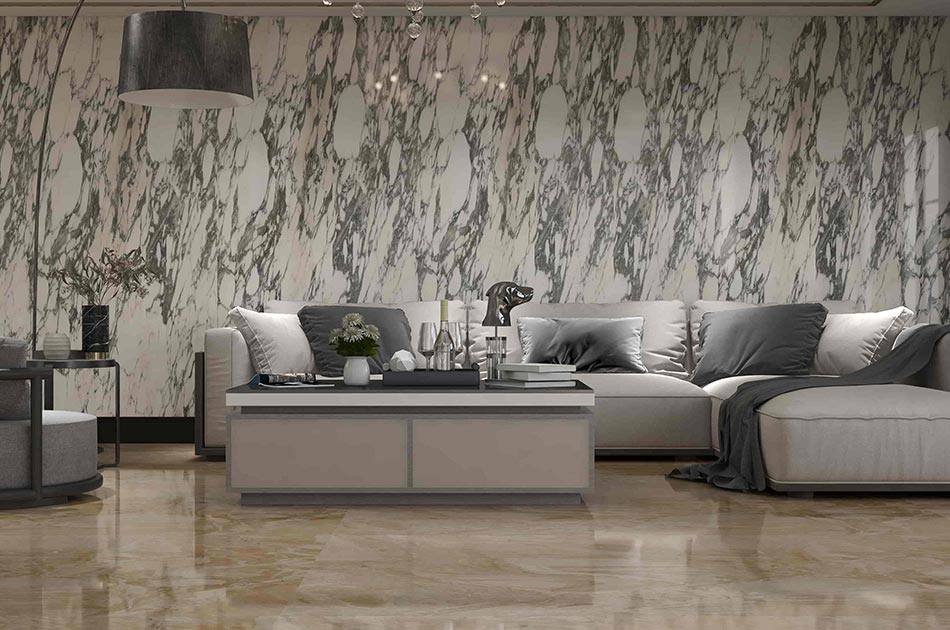 One of the most well-known yet rare luxury stones, Calacatta marble is often confused with Carrara since both feature grey veining. However, unlike Carrara, Calacatta showcases bolder and more dramatic veining. Calacatta white marble or Calacatta gold marble are two of the most popular picks.
Statuario Marble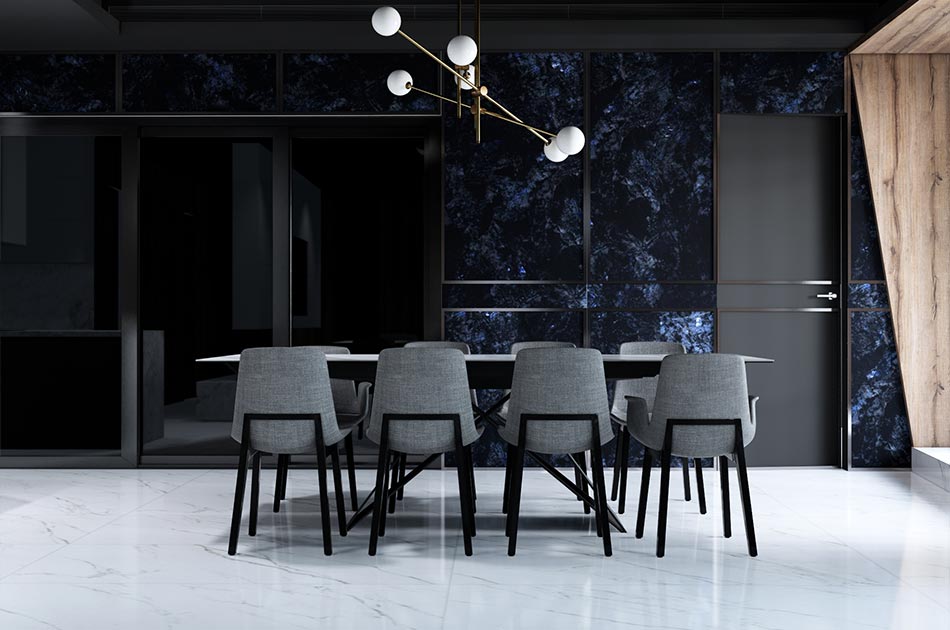 A timeless Italian classic, Statuario marble features one of the most eye-catching natural designs that effortlessly elevates the look of any space. This marble is used extensively for interior flooring, interior & exterior walls, and counters & tabletops.
Onyx Marble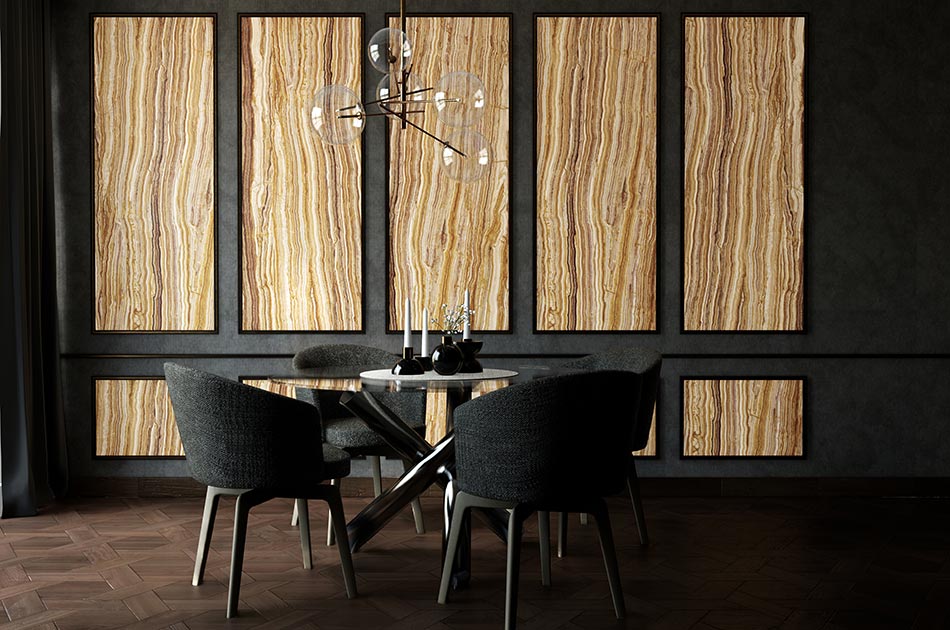 Onyx marble is the finest quality marble, usually used in the living room, bedroom, or bathroom. Onyx marble is available in a variety of colours like beige, orange, pink, white, brown, green, gray, and more. This marble is great for interior walls and counters, and tabletops.
If marble as a stone fascinates you, make sure to browse through the wide range of options that NITCO offers. Moreover, our experts can make your shopping easier by suggesting suitable marble for your space. Happy shopping!