Tile TIps
Why Tiles Are The Perfect Flooring Choice According To Vastu?
Vastu Shastra, an ancient Indian practice of design, is said to be the basis of Feng Shui and has gained Western popularity for its eco-conscious appeal. When translated, "Vastu" means "the environment" and is about building homes that are in harmony with nature. As going green continues to grow in popularity so does Vastu Shastra for its embrace of all things eco.
The ancient practice that has been around for centuries may seem traditional and conservative but it's actually quite the opposite. Vastu Shastra for home can be incorporated into modern designs to create a more positive and streamlined space that is more warm and welcoming.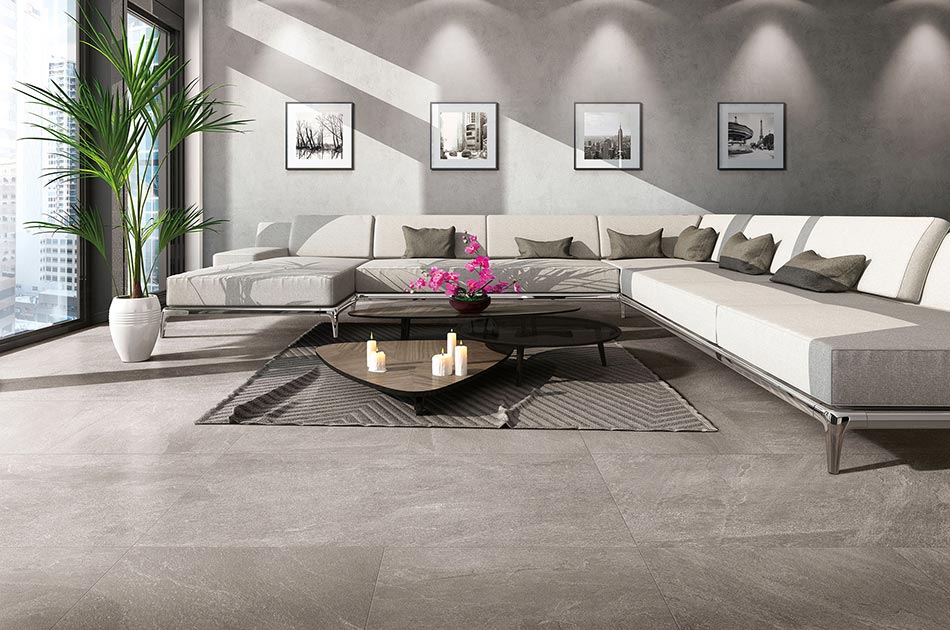 Our homes are a reflection of who we are and when you follow the right Vastu tips for home you can further improve the conviviality of your space. A house becomes a home only when it radiates the right energy. According to a number of traditional beliefs, each home comes with its own energy type. The person dwelling in that house comes under the influence of this energy field, which in turn influences his/her life. This is why many believe that the right design, material and colours can help boost positive energy in the house.
When it comes to redoing our house or moving into a new space, we often take flooring to be a very minuscule part of the entire process. However, the right type of home floor tiles design can make a huge difference to the overall Vastu of the house.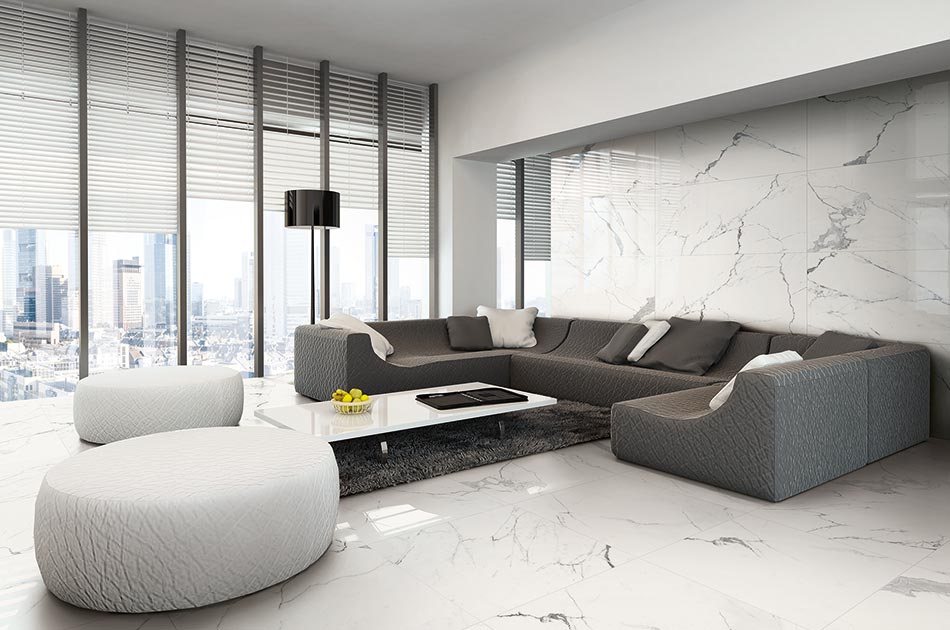 While the below design approaches may sound familiar, it is better when we have an enlightened perspective, so here's what you must know about the best floor tiles for home.
Vastu Shastra for flooring suggests that the right colour, pattern, material and design of the flooring can help bring stability and harmony to the residents' life.
No matter what types of floor tiles you choose, the key element to remember is cleanliness. Decluttering and cleaning the floor keeps the mind free from toxic thoughts which makes us more receptive to positive energy.
Marble flooring is considered to be the best for flooring, especially in hues of white, as it brightens the space. Understanding the affordability and maintenance factor of real marble, it is best to use a tile that looks and feels like real marble but is easy to clean.
The GVT Tru Life collection (above image belongs to a tile from the same collection) is a great way to replace real marble flooring without replacing the aesthetics of real marble. These tiles are much easier to clean and maintain than authentic marble.
To lend a softer feel to a room, opt for wooden flooring. It doesn't dominate the space and at the same time brings in a lot of warmth. However, wooden flooring can be difficult to maintain, so opt for wooden-lookalike tiles that are made of clay and enhance the positivity of your interiors.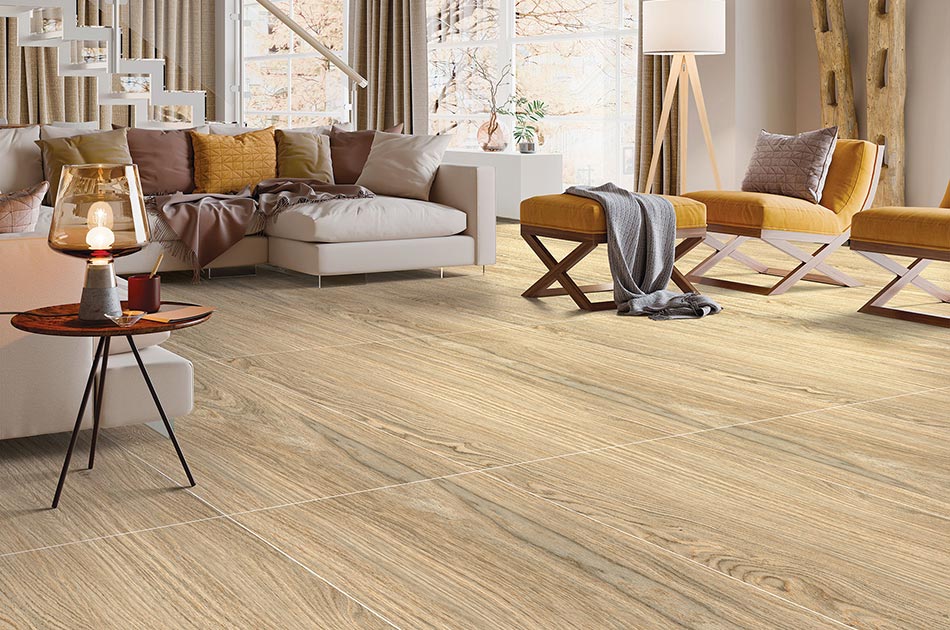 Cracked floors near the entrance of the house or chipped flooring take away prosperity. Using tiles reduces the chances of this happening owing to their great resistance to load and abrasion. Even if damaged, tiles are more economical and easy to be replaced.
Keeping in mind the various aspects of Vastu, tiles are one of the best options for home flooring. Floor tiles are strong, stain-resistant and scratch-resistant. They are easy to clean and maintain making it possible for you to maintain cleanliness. Moreover, tiles offer you a range of choices in materials, colours, shapes and sizes. This makes it easier for you to incorporate Vastu into your home flooring. Health, happiness and prosperity are bound to follow when the right tiles are used as per Vastu principles.