Tiles Design Ideas
We Pick 5 Tiles That Can Turn Your Kitchen From Drab To Fab
If the new normal has taught us anything, then it is definitely that the kitchen is one of the essential rooms in our houses. Lockdown trends like #BananaBread and #DalgonaCoffee made us fall in love with this often-neglected space of the home. So, why not add some glam and drama to this space with designer kitchen tiles?
Here's a round-up of 5 modern kitchen tiles that will give your cooking space a stylish yet functional makeover and leave you with a cooking space that is elegant.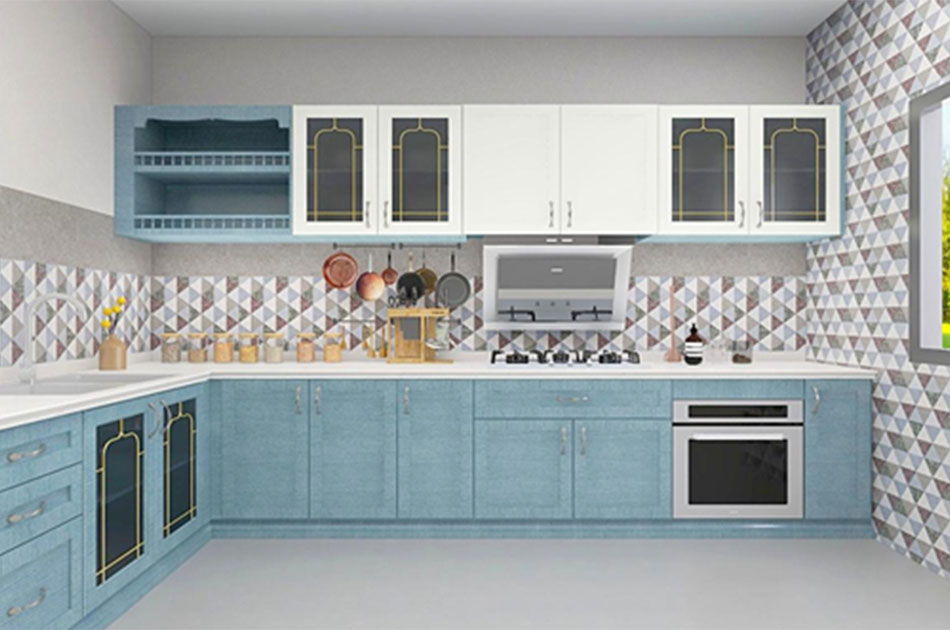 NITCO's Trikon tiles are the perfect kitchen wall tiles for those looking at adding some texture to their kitchen walls. Modern kitchen wall tiles like these don't look too flashy but, at the same time, lend an exclusive touch to your space. The matte grey Trikon wall tiles can match the aesthetic of any modern home and can make your kitchen stand out.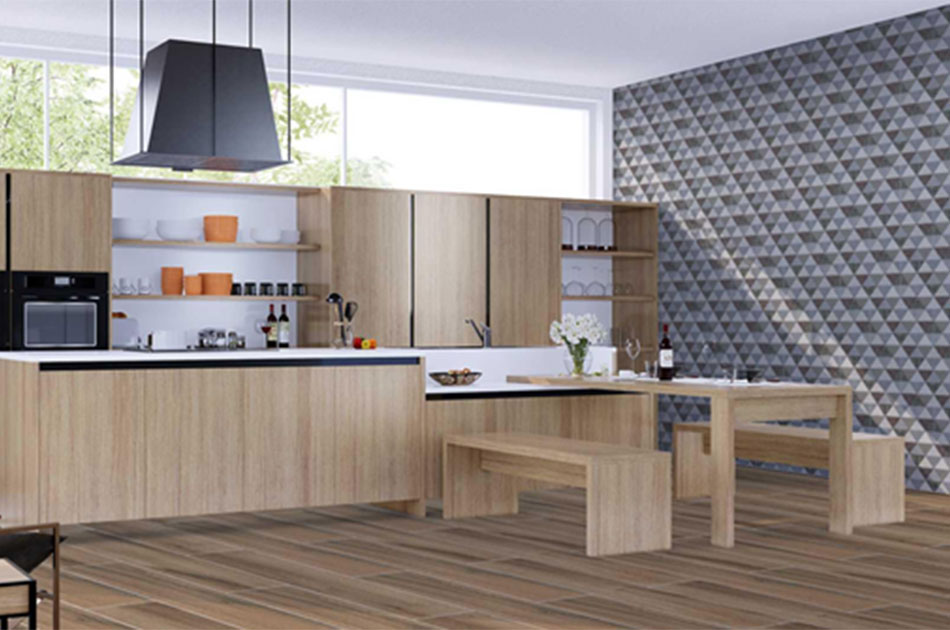 Another pick from NITCO's Trikon series, the Trikon Decor tiles - matte grey ceramic wall tiles that can make any kitchen look extra-ordinary. As seen here, the tiles can go well with all-wooden flooring and cabinets and can elevate your kitchen's look with their texture. One of the best tiles for kitchens, they are scratch-resistant and bacteria-resistant.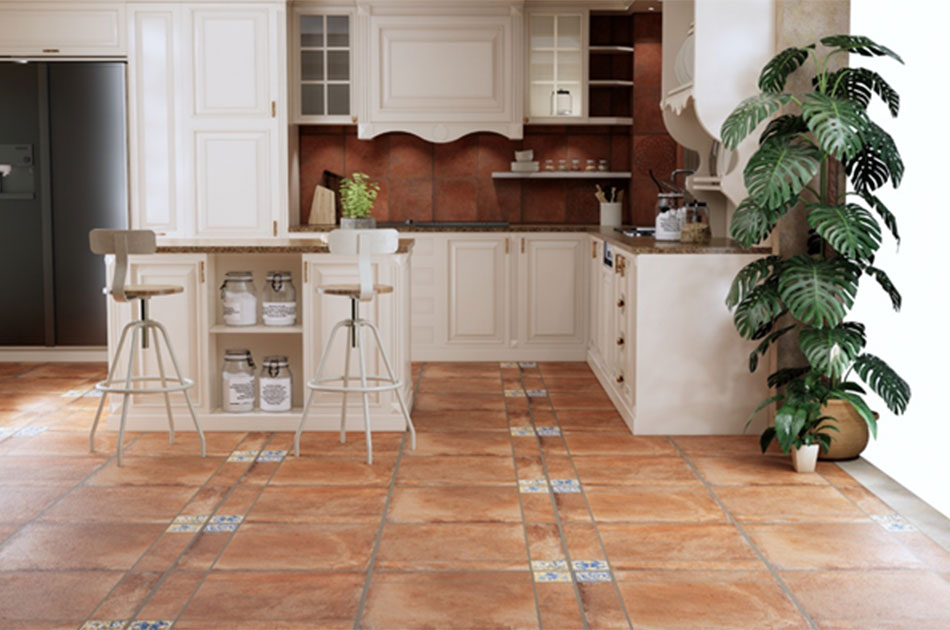 The Cotto Bronze make for the perfect kitchen floor tiles. When picking the right kitchen flooring, it is essential to keep in mind the footfall and stain resistance of the tiles. The Cotto Bronze ticks both these boxes and are even bacteria-resistant, making it the best tile for kitchen floors. The natural brown colour goes well with all kinds of kitchen designs and lends a natural and rustic look to the space.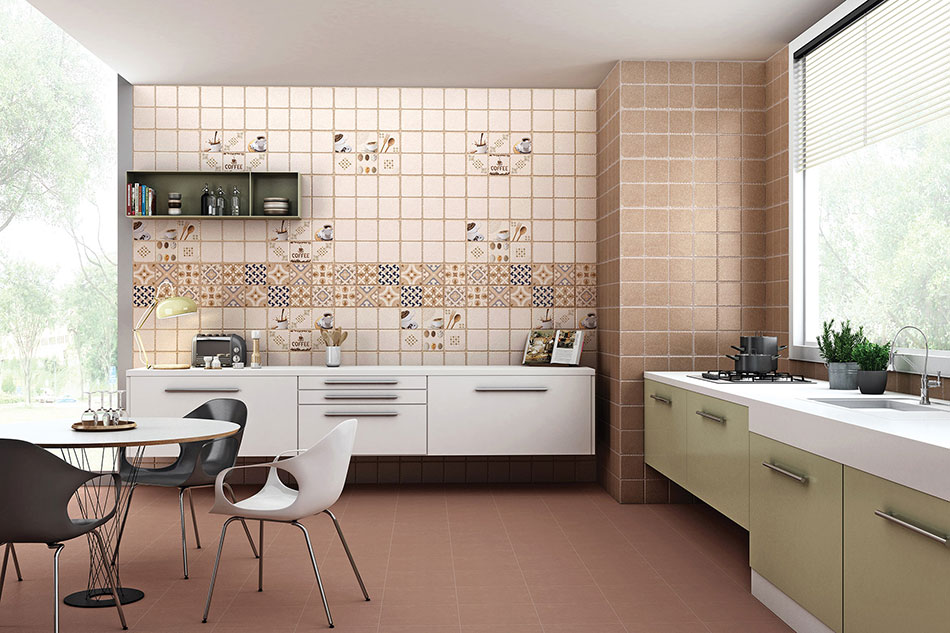 This one is dedicated to all the coffee addicts. Your love for coffee shouldn't be limited to yourself; let the world know about it. Feature your favourite beverage on the walls of your kitchen and keep that love going. NITCO's Tivoli series collection features these Tivoli Décor 2 tiles. These tiles can even turn out to be perfect for the wall of an office pantry or a café.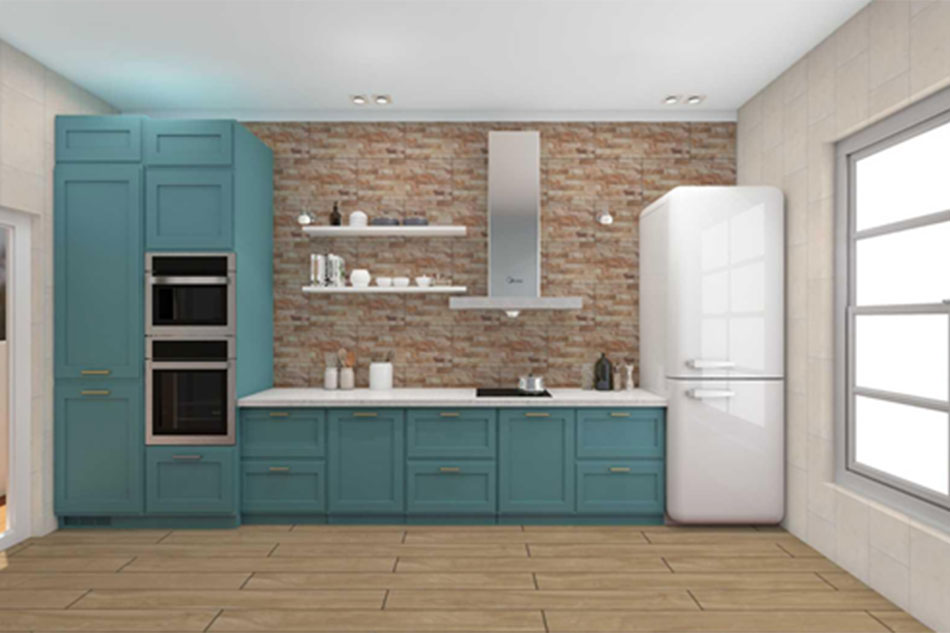 A beautiful blend of Vega Khaki and Vega Marfil series, this chic kitchen is super compact and makes for the perfect design for houses that struggle with space. An open kitchen like this with a backsplash of brick-look alike tiles and wooden flooring can make your space look bigger and more roomy.
These are just five of the many options we have at NITCO. So, if you are looking to remodel your kitchen, make sure you don't miss out on exploring our exhaustive range of kitchen tiles.