Tile Trends
Live Amidst Nature With NITCO's Nature-Inspired Tiles
We chose to delve deeply into NITCO's nature-inspired philosophy. Join us on an exploratory journey of design, texture, and feel of the products, from origin and production to implementation. Learn more about how NITCO's journey has been an eco-friendly experience and how the products reflect nature.
If we had to pick one positive effect of the pandemic, it would be that it made us realize the innate need of humans to connect with nature and the importance of bringing Mother Nature into our living space. Using nature as inspiration has allowed designers to be creative and build spaces that incorporate nature into various aspects.
NITCO tiles boast a design philosophy inspired by nature and aim to reunite individuals with the essential resource of Earth - Clay. NITCO's nature-inspired tiles accurately represent three aspects of nature: aesthetic immensity, transcendence to calm and wellness, and simplicity in composure.
A home that vaunts the goodness of nature in the light of serenity and wellness just by the portrayal of the homeowner's love for Mother Nature in terms of displaying its inspiration through multiple elements in the home such as decorative wall tiles in the living room or the bedroom flooring and maybe even an exquisite choice of tiles for bathroom flooring. Here are a few options from NITCO tiles you must consider for a home inspired by nature and the feeling of serenity:
Lost in the woods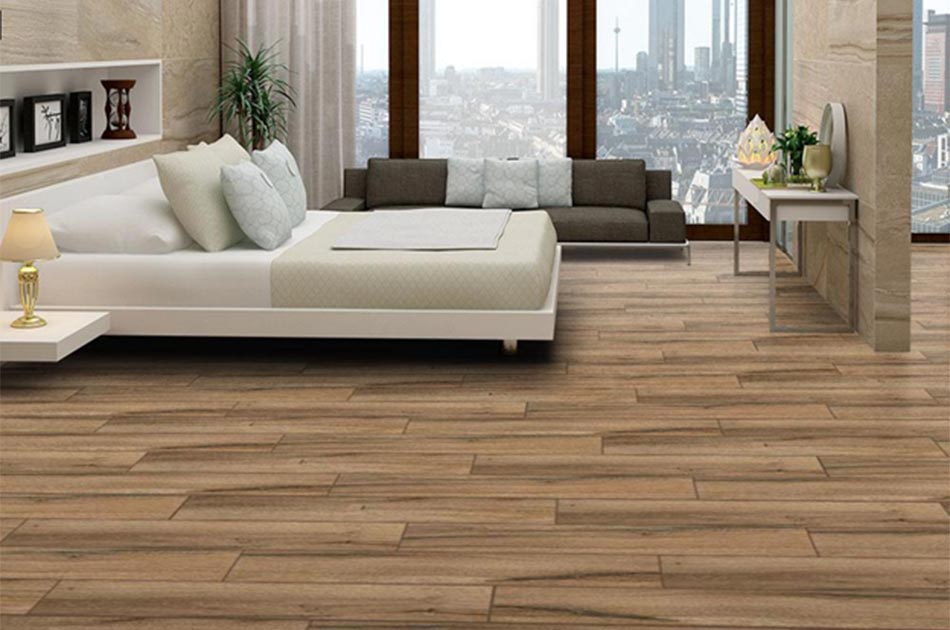 These glazed vitrified tiles are perfect for your bedroom floor. The scratch-resistant tiles will give your bedroom a wooden cabinet like aesthetic and are suitable for your kids to play around with and grow through the years that come by. These wooden floor tiles are immensely accurate for the luxurious yet subtle interiors. Moreover, they are easier to maintain than wooden flooring and are not susceptible to any damage in case of water spillage.
A glimpse of the Grey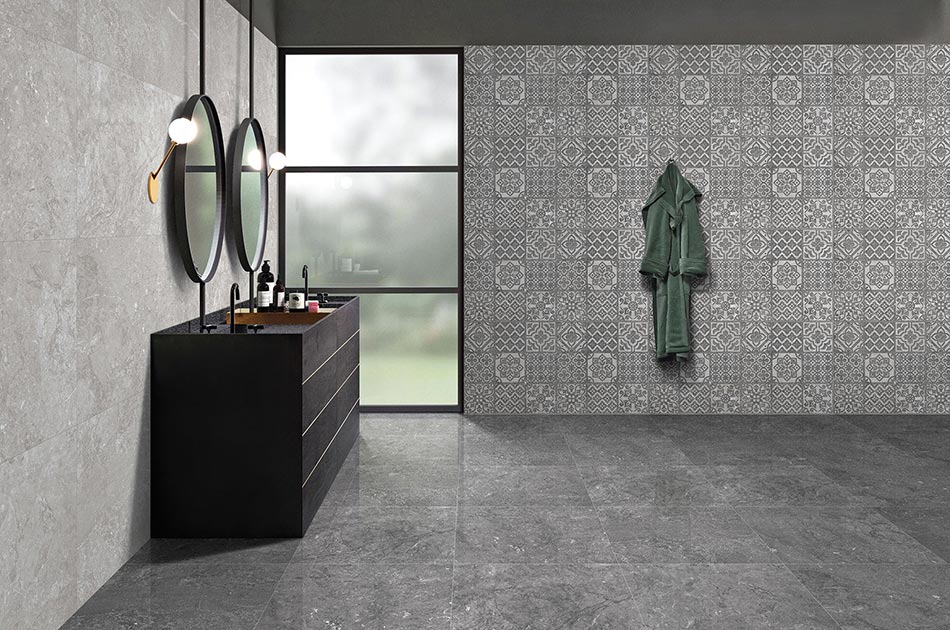 The Iltas Grey Decor wall tiles display an earthy stone vibe that perfectly blends with an elegant bathroom interior to fit your nature-inspired home decor. Your bathroom will look nothing less than a holiday home amidst a forest, adding a hint of black furniture and a few indoor plants.
Green Dream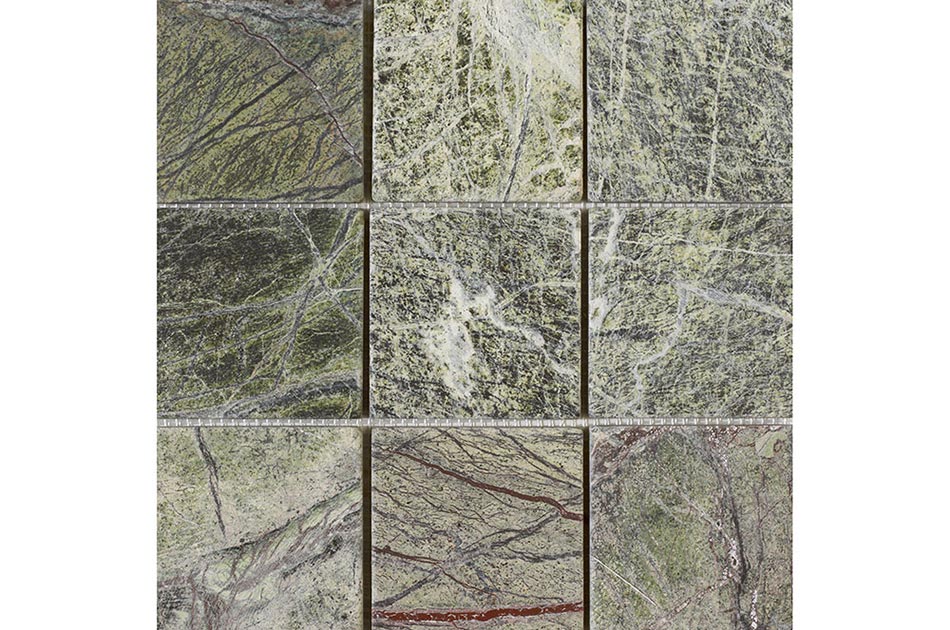 This green mosaic flooring not just lives up to your expectations of a resemblance to nature in your home but also brings about a feeling of serenity and wellness. These tiles from the Naturale collection can be used as wall tiles in the bathroom along with wooden furniture to set a forest-like scene in the bathroom.
Ceramic saga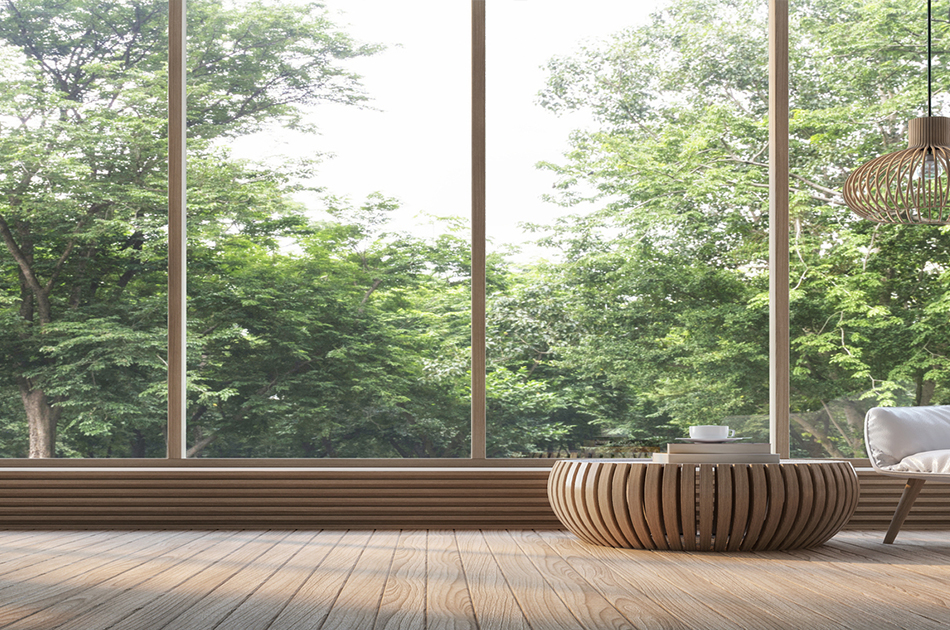 These ceramic tiles from our Ultima Digital collection will enhance the beauty of your bathroom interiors, making it look minimal, nature-inspired yet exceptionally unique. Adding a hint of whites like in the picture, will give your bathroom a tasteful look with a subtle appearance.
When it comes to living a luxurious life amidst nature, it becomes easier to feel serenity and bliss. But, to live in the urbane and expect a nature-inspired life is a dream for almost all. NITCO fulfils that dream of many with a wide range of tiles which are the perfect combination of the philosophy and inspiration from Mother Nature.