Tiles Design Ideas
How To Setup The Perfect Work-From-Home Space Within Your Budget
The past few months haven't been easy on any of us. With most of us working remotely from home, our heavenly abode has turned upside-down and almost every day, we find ourselves searching for that perfect spot from where we can be our productive best. With work from home becoming a reality, it is important to make modifications for the best utilization of our personal space. We share 5 super-easy yet quirky tips to help improve your existing space without burning a hole in your pocket.
1. Designate a space
To make work and home coexist, it is essential to establish a space from where you will be working daily. Even if you don't have a room to yourself, invest in a small desk and an ergonomic chair. It helps put you in the zone of 'when I am here, I work'. The dedicated space helps you mentally separate when your day is over.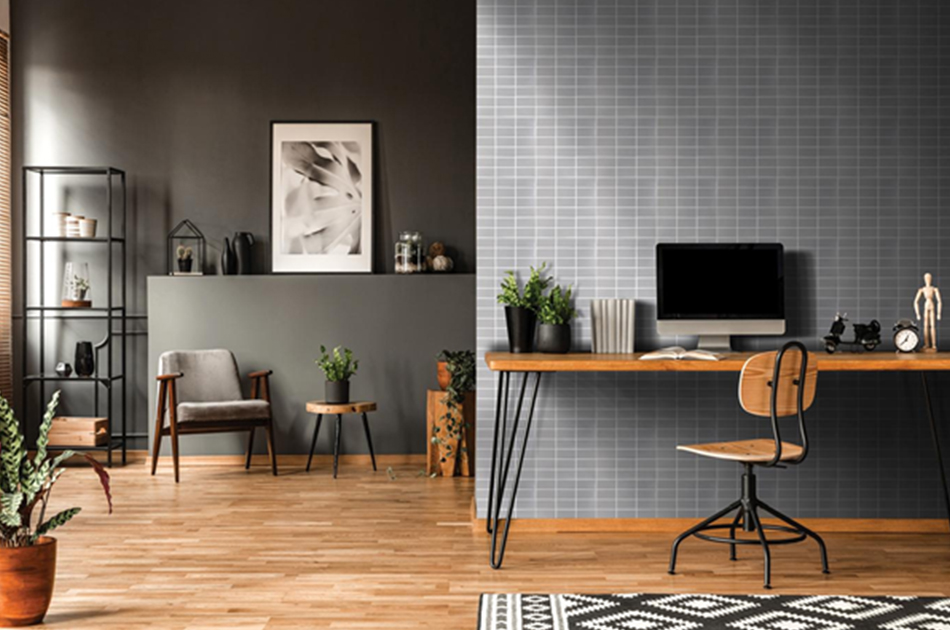 2. Set Boundaries
Separation between business and home is of utmost importance. In addition to spatial boundaries, a lot of WFH experts suggest setting boundaries for your time as well. It is crucial to unwind and spend time with your family or spend some time alone in the outdoors. If possible, try and set up your workstation at a spot where you get ample of natural light. Try to avoid any sight line that reminds of domestic work.

3. Upgrade your workstation with a new wall
We aren't asking you to do up your entire space. But just revamping your workstation area can set you in the mood. The current scenario has changed the way people work and the new normal is all about being able to work remotely. If you are going to be working from home for most part of the year, then why not give yourself a new vibe. NITCO tiles offer a range of ceramic wall tiles, designer wall tiles and floor tiles that can add a brand-new aura to your little space.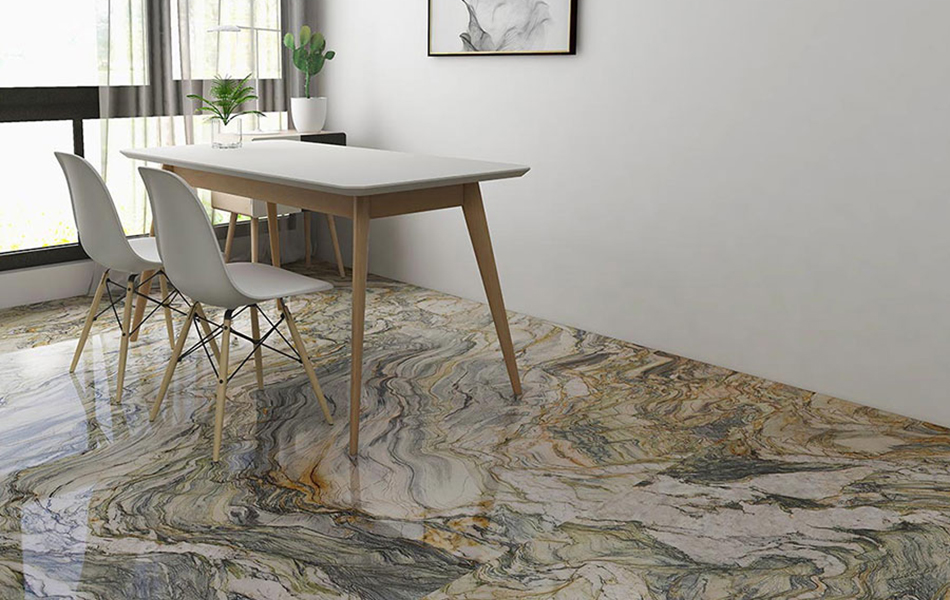 4. Surround yourself with things you love
In addition to the essentials, make sure to incorporate elements that will make you happy and reduce stress. Adding a personal touch to your home office setup will boost your morale. The art and objects should speak to you and bring you joy.
5. Make use of storage
The best way to hide all the mess is closed storage. You can always dump in the extra stuff lying around at the end of the workday in these storage spaces. Keep files and folders to keep your paperwork, nice and tidy. Organization is everything. It helps keep you super-efficient too.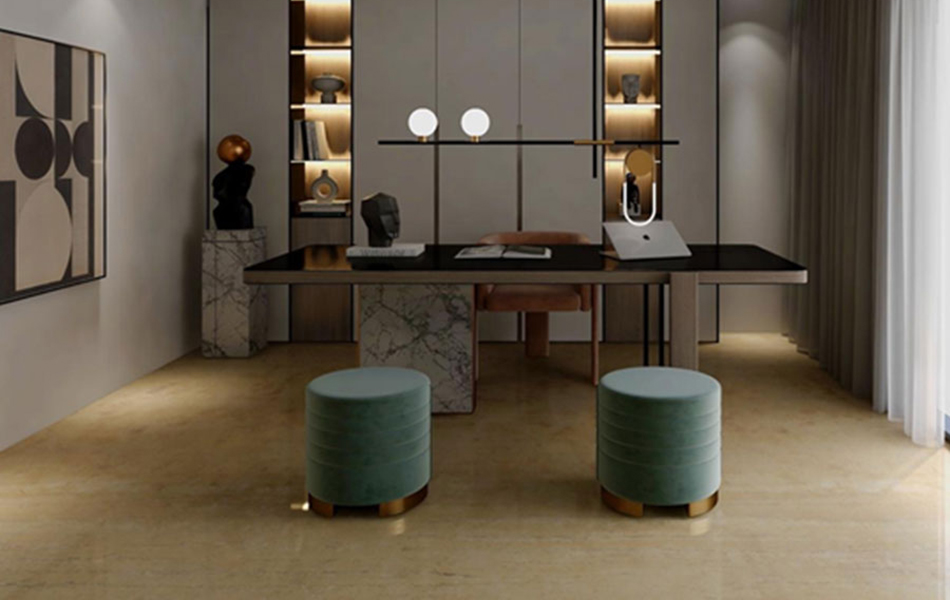 If you need any help with doing up your work-from-home space, you can get in touch with NITCO's in-house consultants who can help you pick the right tiles that fit your budget.