Tile TIps
Here's How You Can Add Warmth & Comfort to Your Bedroom
Our home is our sanctuary, and even within our homes, our bedrooms are some of the most private spaces where we can be ourselves. However, we must make our bedrooms cosy and secure. Whether we are investing in bedroom flooring or bedroom wall design, it must invoke a sense of peace, calm and relaxation. Often, we buy tiles that do not go with the décor of our bedroom. These five tips will help you find the warmth you craved in your bedrooms.
Cosy tiles for cosy vibes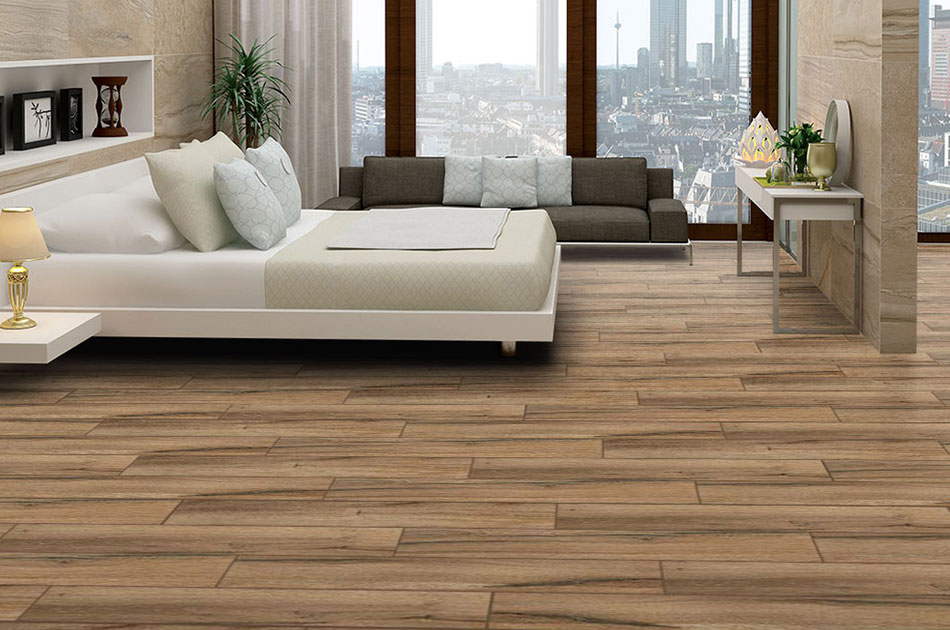 Bedroom wooden floor tiles are the perfect options to introduce a sense of warmth to your rooms. When we look at a tiling with a wooden finish, we imagine a fireplace with crackling wood logs, offering us the warmth we crave. NITCO's Balsa Sand Dune is the perfect option as they are beautiful, but these bedroom 3D floor tiles are scratch-resistant, anti-skid, and offer chemical resistance.
Plush Throws and Cushions for the ultimate comfort.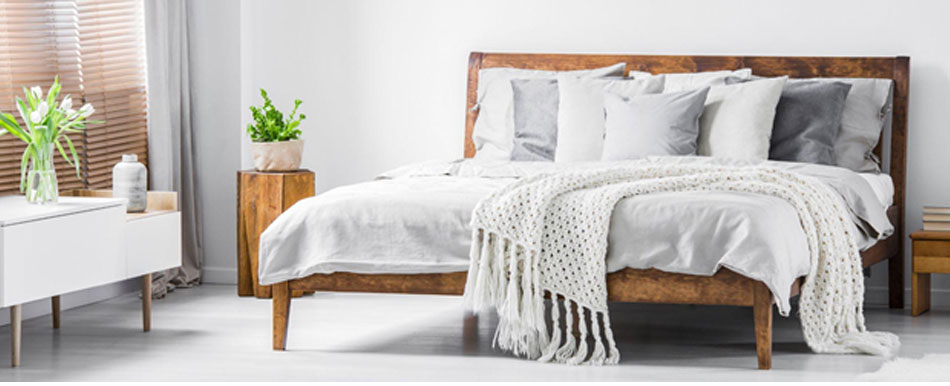 When it comes to décor, plush throws across the bed and fluffy cushions are the go-to options. Make sure to introduce many colourful options as they will amplify the cosines levels in your bedroom and make it look more inviting. A plush throw, perhaps with a woolen knit fabric, will make things look more attractive and adorable. Introduce these items in your bedroom as they will go perfectly with your Balsa Sand Dune vitrified tiles.
Rugs to compliment the floor
We have the perfect bedroom floor tiles. However, these should be complemented with rugs. Rugs are a trendy décor option and are easy to take care of. These rugs will offer an extra cosiness to your bedroom and make things even softer and inviting. Rugs in different prints will only amplify the look of your bedroom, and with a modern bedroom wall design, the room will look even more fabulous.
An aesthetically pleasing yet comfy armchair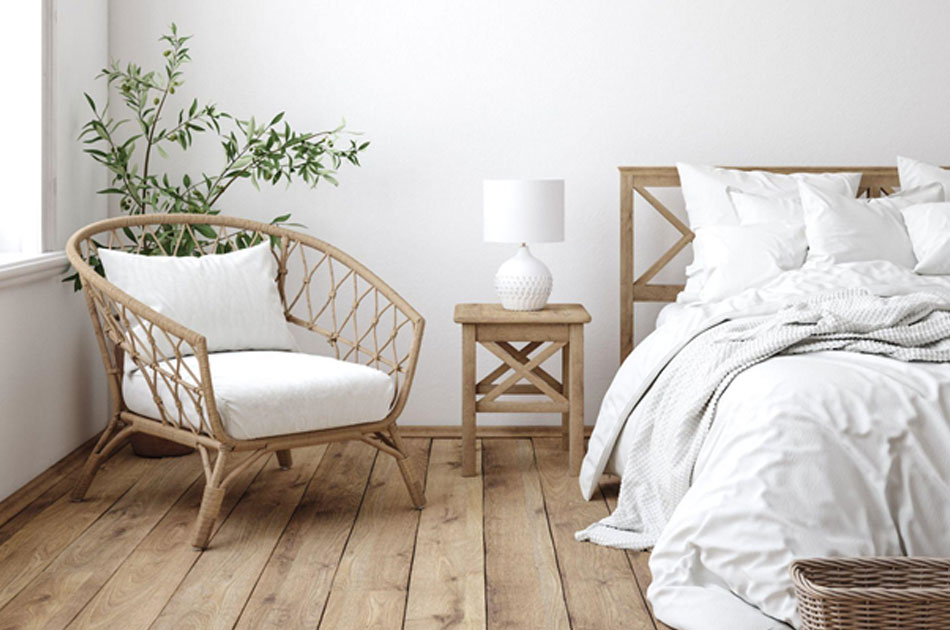 Sometimes we like to snuggle in a blanket and just sip a cup of hot chocolate and curl up with a book. A couch is perfect for such an occasion; it gives the bed some rest, but it offers an extra level of décor to your room that pulls everything together. This couch can be decorated with some throws and cushions, so make sure to splurge on those.
A cosy bed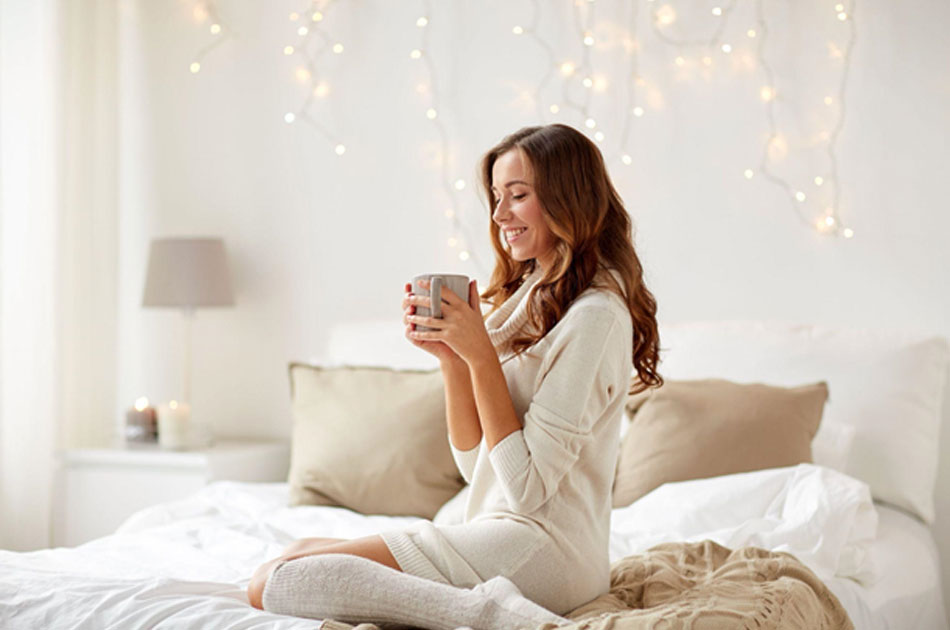 Make sure that your bed is cosy and has a bedding set that pleases your senses; a soft bed decorated with throws and cushions are inviting. Make sure to have some scented candles by your bed to make things even better. You will be lulled to sleep through your favourite fragrance with scented candles. Ensure that the mattress offers enough lumbar support and helps you with a night of uninterrupted sleep.
Our bedrooms are our haven, and they must be decorated and well-kept. Avoid keeping any harsh or volatile items in your bedroom. Also, avoid anything that invokes negative vibes.