Marble
Here's How NITCO Can Make Your Life Easier
When you are looking at upgrading your space, whether residential or commercial, you realize that you want to use the products of brands that are reliable and have years of experience. NITCO Tiles has been in the market since the year 1953 and has an edge over its peers in the designing space not only for its impeccable products but also for its ability to progress with the advancing technology. The brand's belief to make the customers' life easy and convenient has helped it offer services that have been applauded in the market. Below are some of NITCO's innovative services and products that make your life simpler:
1 Visualizer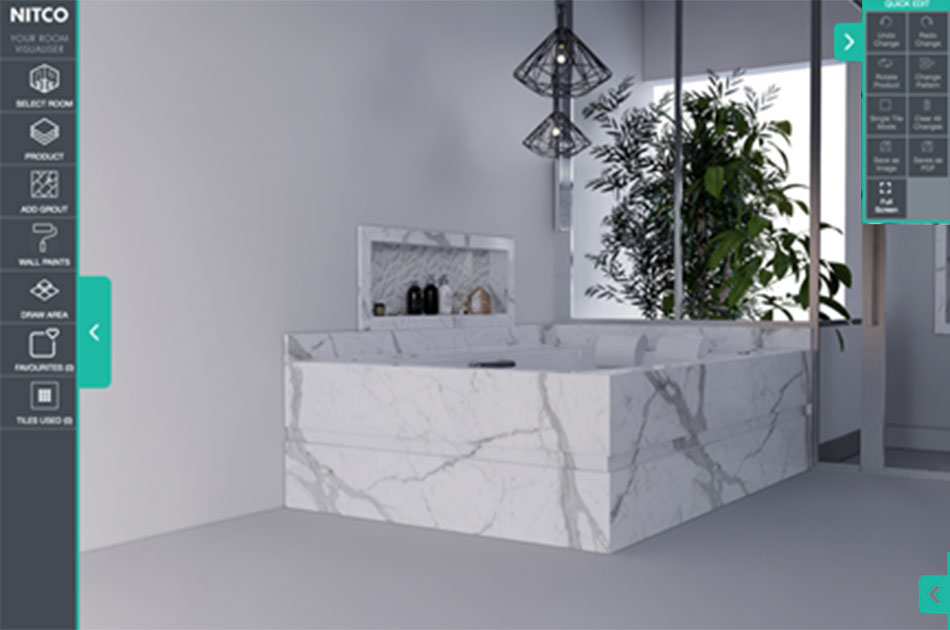 The NITCO 3D tile visualizer was conceptualized with the intention of ensuring your dream space turns into a reality without any hiccups. The wall and floor 3D tile visualizer helps you visualize what your space will look like after you have picked the tiles of your choice. It has been created so that you can bid adieu to all your tiling qualms and leave all your doubts out of the room.
2 Cut-To-Size Marble
https://drive.google.com/file/d/1jzffPEuKWFLVFEULAFs0Gg2ohTXvDn7v/view?usp=sharing
(Add video to the blog)
Marble is one of the most elegant materials to use for your space. NITCO's precision-led technology offers you the luxury of choosing your favourite marble in the size and shape you want. The cut-to-size marble offering by NITCO is one of the most sought-after services in the market. The process is simple and ensures there is a minimum wastage and maximum usage of the cut-piece marble stone.
3 Windowsills & Door Frames (Collage)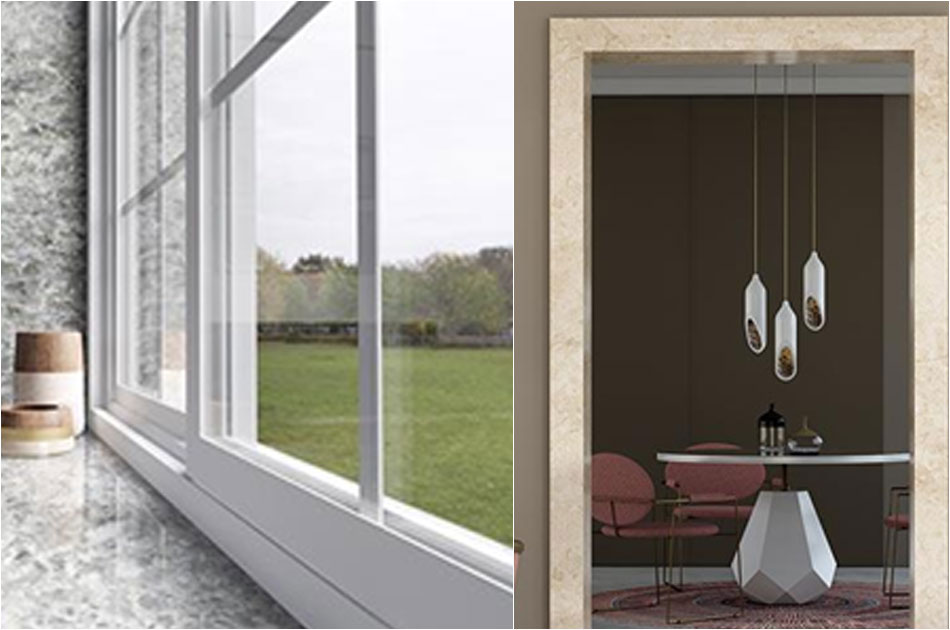 NITCO's latest product offering includes these gorgeous marble window sills and door frames. Not only do they look good, but they also offer a sturdy support to your windows and doors. Moreover, they are ready-to-fit and come in standard as well as custom sizes for all. You can pick marble or granite door frames and window sills and add the perfect glam to your décor.
NITCO believes in the highest form of customer service and ensures that you enjoy the whole process of renovating your space without any qualms.
NITCO is also one of the first in the industry to offer a product like Sandwich Marble which helps you add the luxurious look of Italian marble to your space without burning a hole in your pocket. Sandwich marble is a stone that has an outer covering of Italian marble, and the depth of the marble is achieved by using Indian marble.
Explore our wide range of products and services to get a complete idea of why NITCO is the most preferred brand in the industry by architects and designers.