Tile Trends
Get Your Home Ready For The Festive Season
One of the fondest memories of prepping for the festival of lights is ensuring our homes are ready for the number of guests coming over and to welcome the Goddess of Wealth – Goddess Laxmi. Whether it is a complete deep clean or a makeover, we all go the extra mile when it comes to getting our homes ready for Diwali and the festive season. If you are looking at sprucing up your space and adding a touch of glam to it, NITCO has a wide range of wall tiles that will help you brighten up your home. Here are our top picks that are perfect to add vibrancy and liveliness to your current space.
The Rustic Touch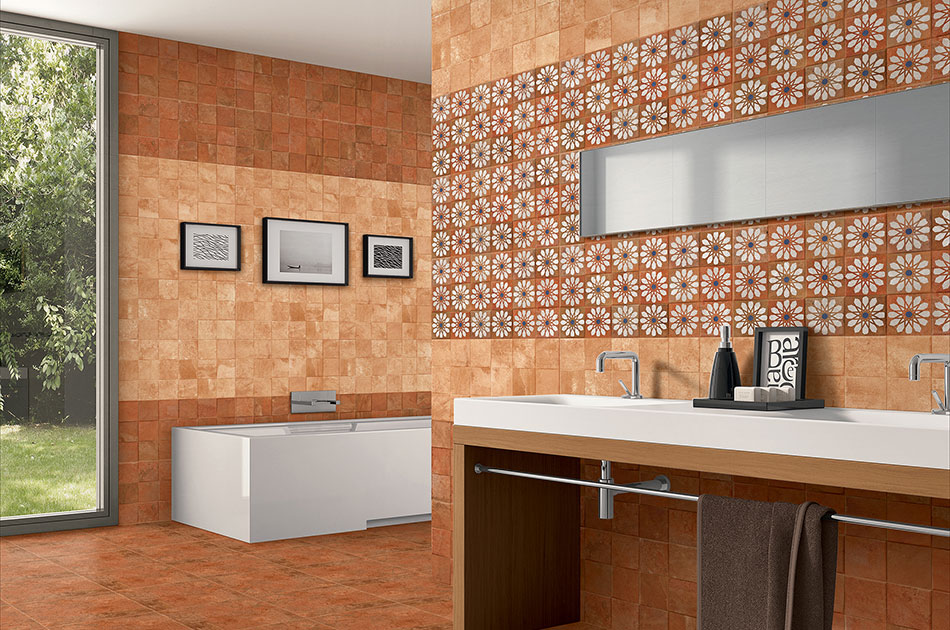 For those who love the vintage, rustic vibe and want to bring that into their space, NITCO's Cotto Fleur Décor wall tiles are the best choice for you. With minimalistic white flowers digitally printed over a terracotta brown base, these tiles can instantly lend your space the festive uplift. Whether it is for the bathroom or for the outdoors, these tiles will definitely add warmth to your home.
Keepin' It Classy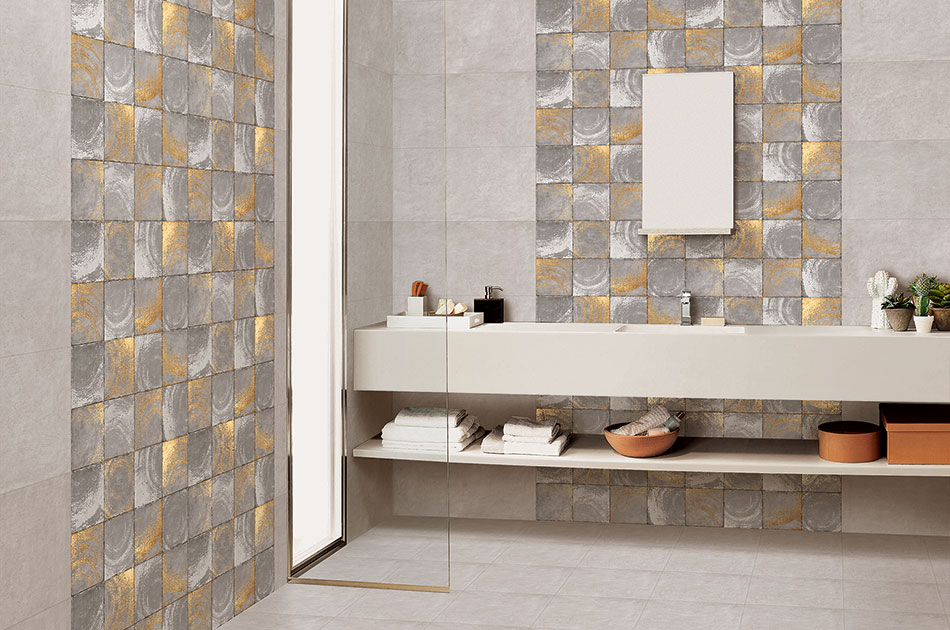 The Enso Décor wall tiles are an apt addition to your home if you like it simple, minimalistic and sophisticated. The combination of grey, white and gold is a classic and will never go out of trend. These ceramic wall tiles are easy to maintain and give your space an instant style quotient. The tiles are joint free, which make them easier to clean and look absolutely flawless when fitted together.
Simple Yet Elegant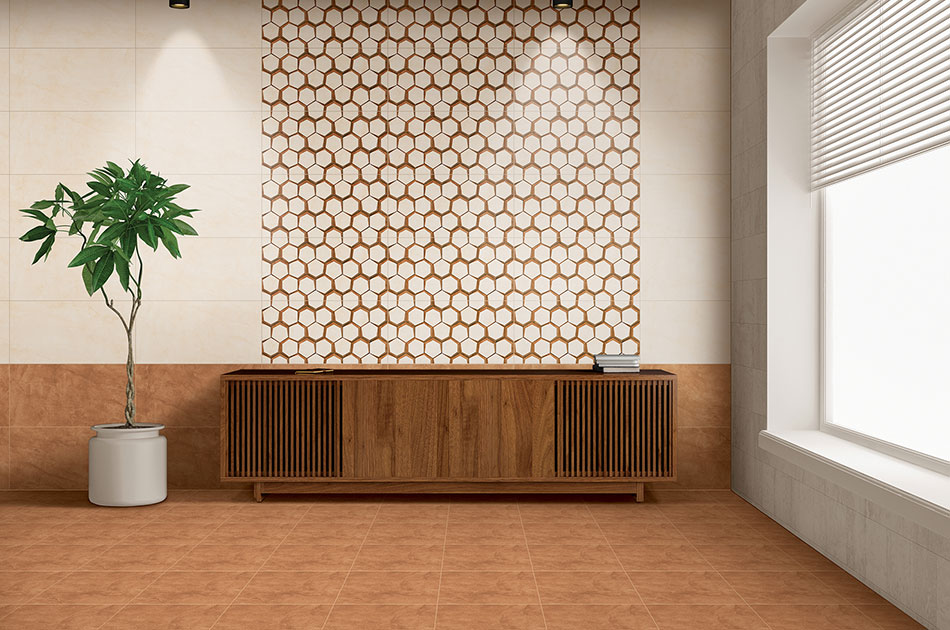 Nothing beats a glossy marble finish wall tile. With a blend of brown and beige, the webbed Bruno Décor wall tiles create an impact like no other. These tiles create a gorgeous surface that's eye-catching and lovely. The dynamic effect that the tiles exude will add vibrancy and are just perfect for the festive season.
Soothing & Calming
The delicate dark and light grey design on the Hermes Grey Decor wall tiles lend a calm and relaxed vibe to your space. A band of these tiles with a combination of pure grey tiles will give your room a harmonious colour palette and boost the overall look of the room.
These wall tiles are easy to maintain as they are ceramic wall tiles and also affordable. They can instantly change the vibe of your space with their elegant patterns that can be integrated flawlessly into any space. Don't miss out on exploring our range of NITCO wall tiles that will be a great addition this festive season.