Tile TIps
A Detailed Guide On The Industry's Favourite - Vitrified Tiles
Vitrified tiles have become a favourite among homeowners for their chic looks. These tiles offer an alternative to the traditional marble and granite and retain their newness even after many years. Vitrified tiles are resistant to diverse weather conditions such as heat, frost and even rains and justify their durability. An investment in vitrified tiles will give you returns for the years to come. There are different types of vitrified tiles and NITCO is a pioneer in them and offers a great range. Let us take a look at a few:
Glazed Vitrified Tiles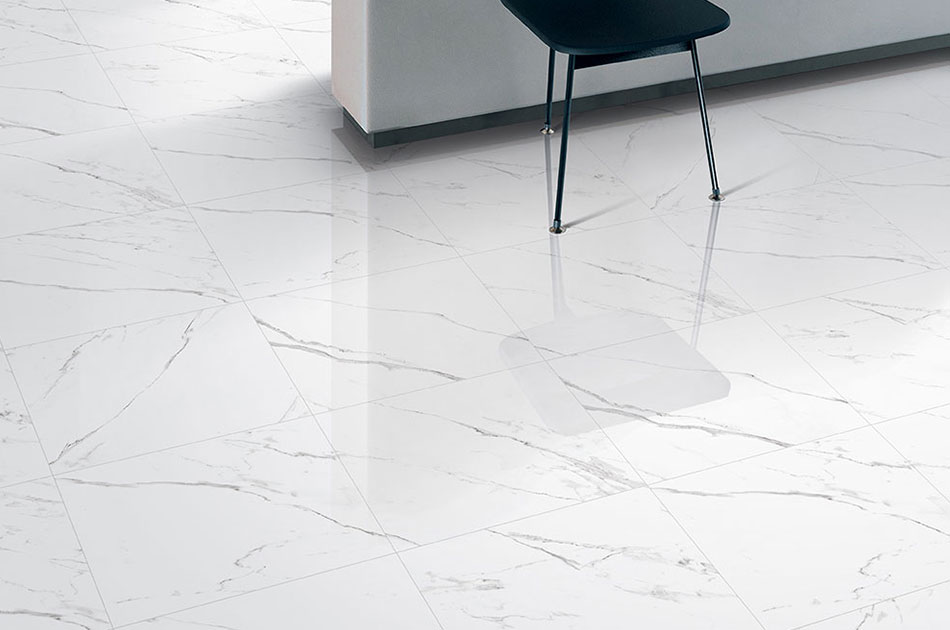 Glazed vitrified tiles are highly durable and adaptable to different surroundings. Glazed vitrified tiles are easy to install and liven up any room. Glazed vitrified tiles come in various textures, finishes and designs. You can use glazed vitrified tiles in wood, stone, and even mosaic finishes to add a little personality. NITCO's Statuario Regal from the marbillano collection is perfect for your flooring.
Full Body Vitrified Tiles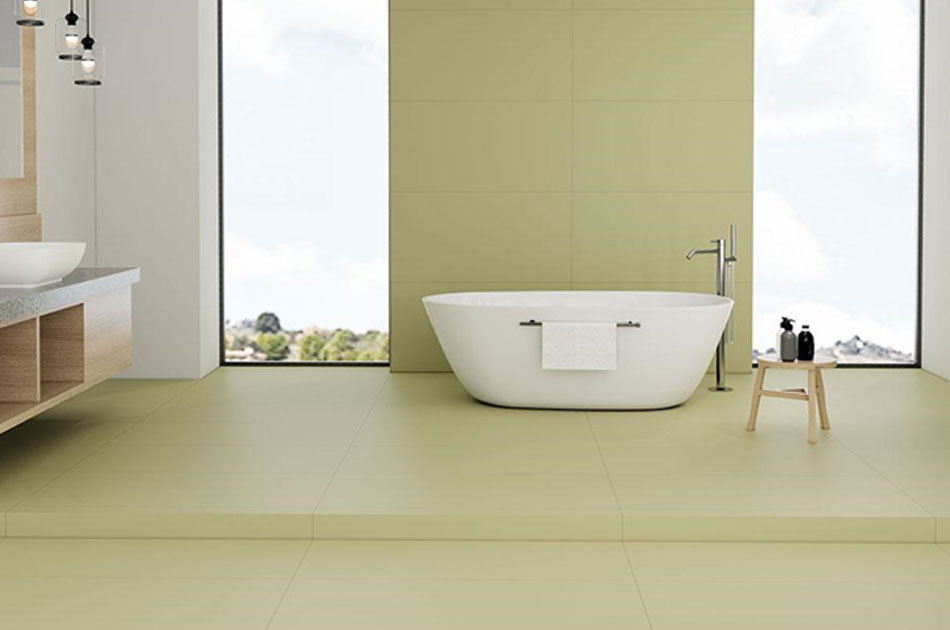 Another type of vitrified tile is the full body vitrified tile; just like the other types, this tile is anti-skid, anti-scratch and anti-stain. These tiles offer longevity and durability to their user and don't reflect the light of the sunlight too much; this makes them the perfect option for exteriors as well as interiors. These tiles are ideal if you are looking for easy and hassle-free installation. NITCO's Gibraltor Blonde is the ideal tile for all your uses.
Vitrified DCH
The double charged vitrified tiles are perfect for everyday use as they are scratch-resistant and avoid the accumulation of dust and debris. They can be cleaned easily and are withstanding various conditions such as rains and snow. The double-charged tiles are thicker than the usual tiles by 3 to 4 mm and are made by fusing two tiles. NITCO's Vintage Pearl [PO] is a perfect option.
Vitrified Heavy Duty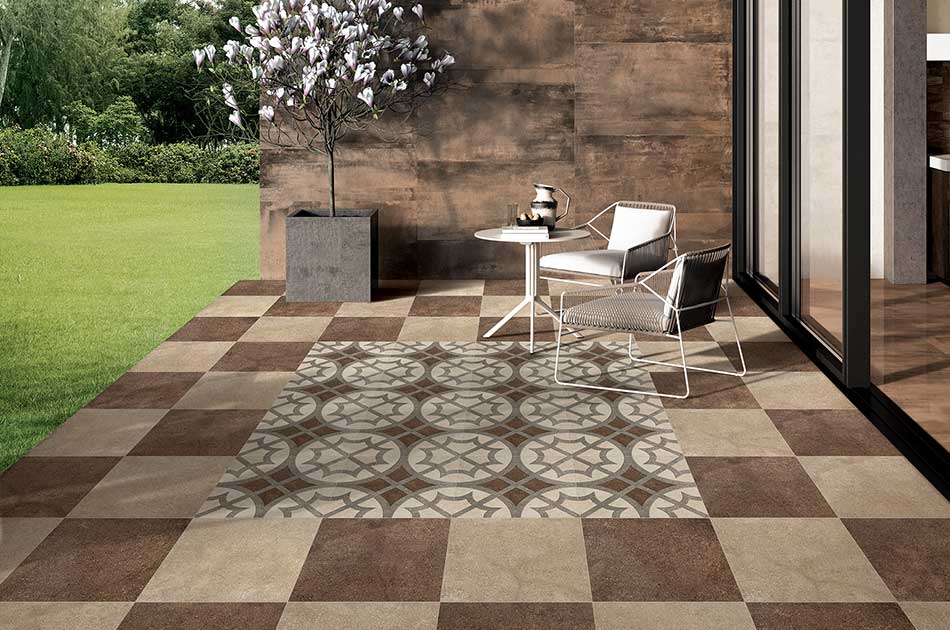 A tile made for all your exterior requirements. The vitrified heavy duty tiles are perfect for installing in the porch, driveway, gardens, and so many more. These vitrified parking tiles can be used in your parking lot, and it is easy to park your car[s] on them as well. These types of tiles are ideal for commercial uses and enhance the look of the exterior. These tiles are easier to maintain and durable. NITCO's Asterix Décor from their Kratos collection is the perfect Vitrified Heavy Duty tiles.
Vitrified Tiles – Salt Soluble Technology [SST]
The vitrified SST are excellent for commercial purposes as they are helpful for mass use. They look perfect in shops and malls and are easy to clean. They are scratch-resistant and durable. These tiles are composed of natural clay. However, it is essential to purchase nano-coated vitrified SST tiles as they enhance the stain and scratch-resistance of the tiles. At NITCO, the tiles' finish is proper. You will not find uneven polishing. The NITCO Tagus Gold [PO] is a perfect option.
Vitrified tiles are genuinely a great option for all your home and commercial needs. These tiles are perfect whether you are considering quality, quantity and looks. What's more? They are easy to apply as well. Vitrified flooring elevates the look of any property, and polished vitrified tiles are ideal for many purposes.